Beavers Sits in Second at State Track Meet
KSCB News - May 5, 2012 7:02 am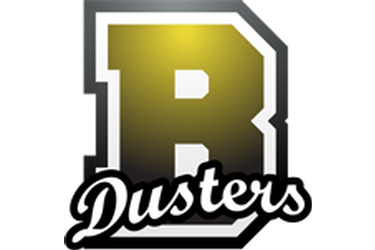 Men – Class 1A – Team Rankings – 5 Events Scored
===============================================================================
1) Velma-Alma High School 40 2) Beaver High School 22
3) Boise City High School 12 4) Sharon-Mutual High School 11
5) Okeene High School 10 5) Copan High School 10
5) Ft Supply High School 10 8) Afton High School 8
8) Cherokee High School 8 8) Weleetka High School 8
8) Welch High School 8 12) Texhoma High School 6
12) Deer Creek-Lamont High Sch 6 14) Mulhall-Orlando High Scho 4
14) Temple High School 4 14) Rejoice Christian Academy 4
14) Covington-Douglas High Sch 4 14) Hydro-Eakly High School 4
19) Buffalo High School 2 19) Oaks High School 2
21) Woodland High School 1 21) Paoli High School 1
21) Goodwell High School 1
Women – Class 1A – Team Rankings – 5 Events Scored
===============================================================================
1) Deer Creek-Lamont High Sch 34 2) Texhoma High School 20
3) Claremore Christian High S 17 4) Okeene High School 16
5) Boise City High School 12 6) Davenport High School 10
6) Sharon-Mutual High School 10 8) Bray-Doyle High School 8
8) Ft Supply High School 8 8) Velma-Alma High School 8
11) Pond Creek-Hunter High Sch 6 11) Merritt High School 6
11) Wapanucka High School 6 14) Timberlake High School 5.50
15) Allen High School 4 15) Beaver High School 4
17) Woodland High School 3 18) Dover High School 2
18) Copan High School 2 18) Covington-Douglas High Sc 2
21) Shidler High School 1.50 22) Hydro-Eakly High School 1
Women – Class 2A – Team Rankings – 4 Events Scored
===============================================================================
1) Tonkawa High School 32.25 2) Hennessey High School 32
3) Thomas-Fay-Custer High Sch 18 4) Fairview High School 12
5) Minco High School 10 5) Central – Sallisaw High S 10
7) Konawa High School 8 8) Hobart High School 7
8) Kiefer High School 7 10) Quinton High School 4
10) Haworth High School 4 10) Luther High School 4
13) Hooker High School 2 13) Pioneer Pleasant Vale Hig 2
15) Colbert High School 1 15) Amber-Pocasset High Schoo 1
17) Alva High School 0.25 17) Watonga High School 0.25
17) Elmore CIty – Pernell High 0.25
2A Girls
4×800- 6th Hooker with Brittney Bergner, Dana Jimenez, Jessica Ugarte, and Vanessa Wiebe in 10:39.08.
1A Girls
High Jump- Texhoma's Ann Freeman wins at 5'2"
4×800- Beaver 5th with Kalie Hoover, Shelby Perry, Hannah Broadfoot, and Jacinda Balderrama 10:44.90.
1A Boys
Long Jump- Texhoma's Bryson Beattie 3rd 20-03.50
3200- Beaver's Luis Chavez 3rd 10:51.57
4×800- Beaver 2nd with Austen Reed, Coleman Osborn, Eddie Ruiz, and Luis Chavez in 8:23.66.