Barton Bounces Seward
Brock Kappelmann - November 22, 2017 10:31 am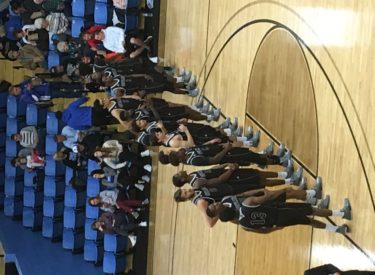 Barton stays undefeated winning a tight game with the Seward County Saints Tuesday night at the Kirkman Center in Great Bend.  The Cougars held off the upset minded Saints 75-70 in a game which featured six ties and seven lead changes.
The Saints built an early 11 point lead and led 38-35 at halftime.  Seward led 64-60 with about 3:40 to play but Barton raced passed SCCC the final three minutes to beat the Saints a third consecutive time in Great Bend.  The Cougars led fast break points 18-8.
The Saints shot 48 percent while the Cougars made 47 percent of their shots.  Isiah Small led the Saints with 19 points and nine rebounds.  Hegel Augustin had 13 points and six rebounds.  Jordan Mitchell had 11.
Seward falls to 5-3 and 1-3 in the KJCCC while Barton is 8-0 and 4-0 in the Jayhawk.  Seward hosts Pratt Saturday night at 8 on B107.5 and kscbnews.net.  Hampton Inn is the game sponsor.