Bartlesville Bashes Liberal Girls
KSCB News - December 8, 2012 7:20 am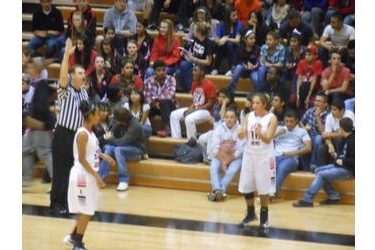 Pressure defense. That was all Bartlesville had to do to cause the Liberal girls to wilt underneath it. Bartlesville used their defense to sprint to a 12-0 lead and never look back in a 58-21 win over Liberal Friday night in the Big House. LHS turned the ball over 20 times on the night but seven times in the first four minutes when Bartlesville trapped Liberal up top.
Liberal is 1-2 and hosts Lawton at 4 on Talkradio 1270 and kscbnews.net.
Lawton lost to Hereford 70-56 Friday afternoon as part of the Conestoga/Community Bank Classic.