Barn With Livestock Destroyed By Fire
Joe Denoyer - February 23, 2023 9:34 am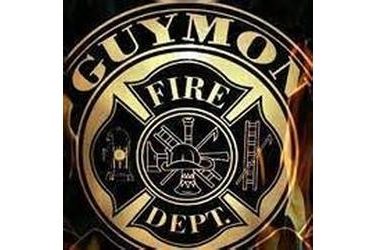 At 9:13pm Wednesday night, The Guymon Fire Department responded to a 911 report of a possible grass 1 mile north of Guymon near Road T. On Firefighters arrival, it was quickly discovered that a large barn was on fire. "Fire was escaping through the roof and heavy smoke was coming from all sides of the barn immediately on our arrival", said Fire Chief Grant Wadley.
A couple of individuals driving by stopped and attempted to get the animals out of the barn but were unsuccessful. Firefighters quickly attempted every effort to save and remove the animals inside, but the extreme fire, heat, and smoke were too much in the beginning. 3 horses and 1 dog were later found deceased in the barn.
It took Guymon Firefighters over an hour to bring the blaze under control and an additional 3 hours to extinguish the fire completely. The barn owner was not home at the time of the fire.
Cause of the fire is under investigation. The barn was a complete loss.
Guymon Firefighters were assisted by Texas County Emergency Management, District #2
Tankers and personnel, Texas County Sheriff's Office, and Tri-County Electric.