Banged Up Saints Fall at Hutch
Brock Kappelmann - January 8, 2023 10:07 am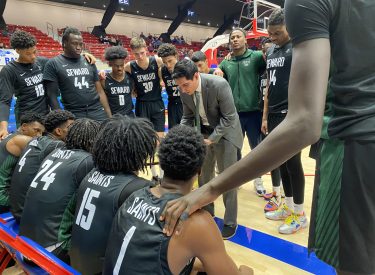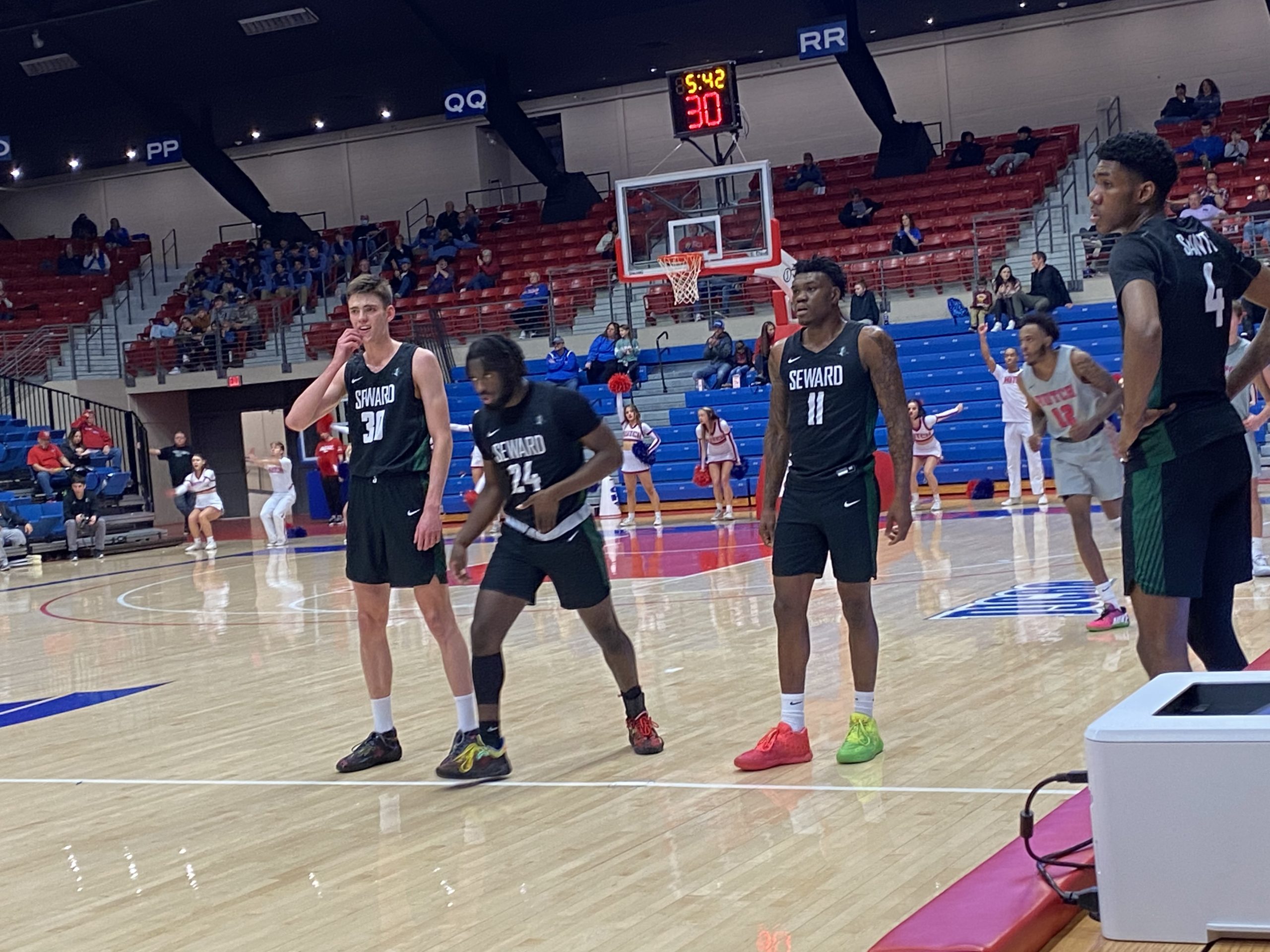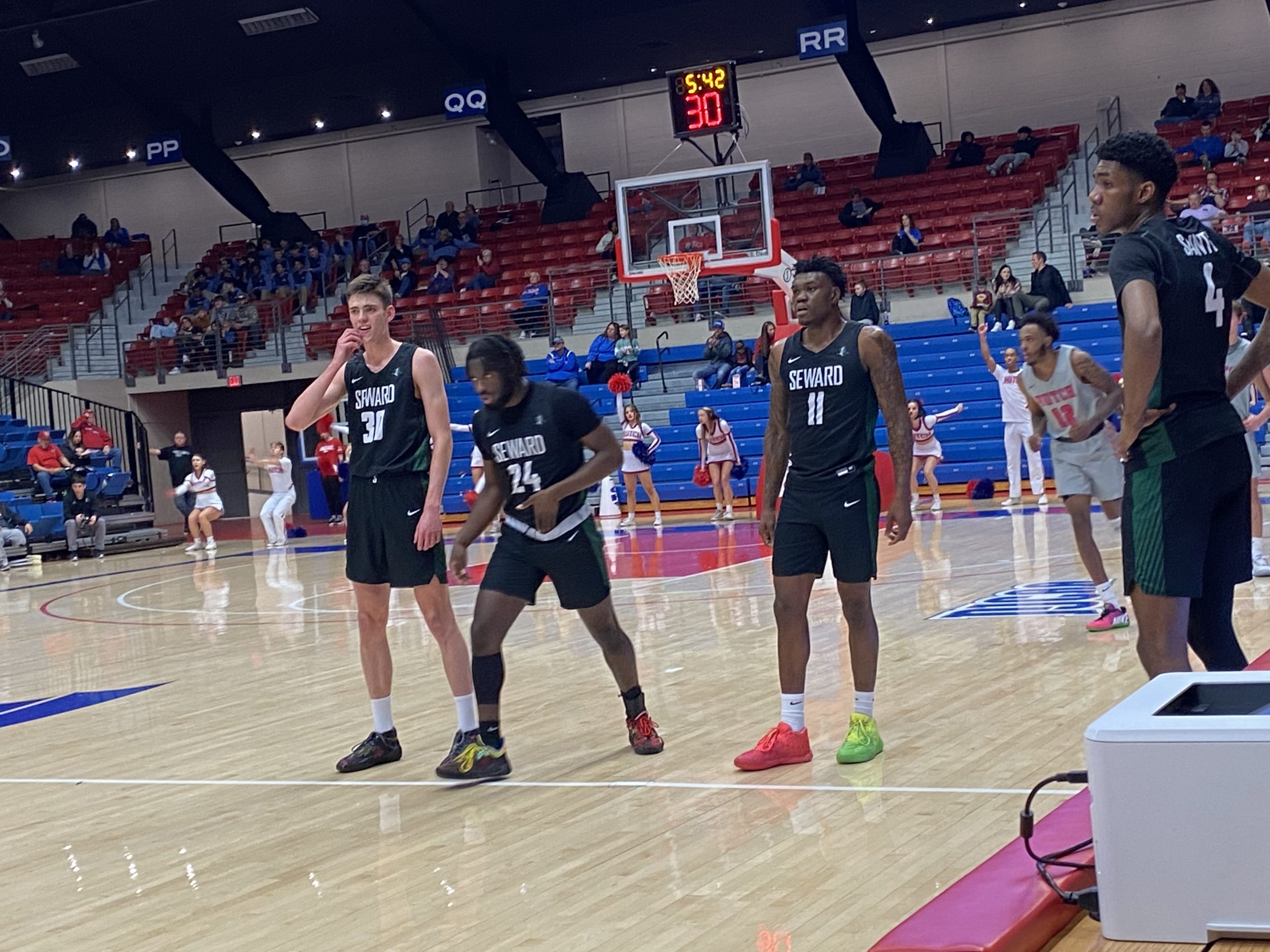 With two starters injured and leaving the game in the second half, the Seward County Saints dropped an 86-75 game against the Hutchinson Blue Dragons in the Hutchinson Sports Arena Saturday night.  Daeyon James and Mario Whitley both left the game due to injuries.
It was a tight game throughout the first half with the Dragons taking a 37-32 lead into the halftime locker room.  The Dragon offense revved up in the early portions of the second half as the Blue Dragons began the second half on a 10-0 run to lead 47-32.  Hutch led 61-48 before the Saints went on a 10-0 run capped by two Jaden Martin break away dunks after the SCCC defense created turnovers.   But Hutch dominated the rest of the game and led 76-59 for their biggest lead.
Jaylin Henderson was the Epic Touch Player of the Game with 19 points.  Mario Whitley had 10 points and nine rebounds and Wilson Dubinsky added 10.
Both teams shot 34 percent from the field in a physical game.  Seward was 4-21 from three and 21-28 at the foul line.  Hutch was 11-40 from three and 23-34 at the foul line.  Hutchinson led second chance points 29-12.  The Dragons out rebounded the Saints 57-48.  Seward committed 23 turnovers and Hutch coughed it up 19 times.
Seward is 5-6 in the Jayhawk and 9-8 overall.  Hutchinson is 12-5 and wins their fourth straight to go to 6-5 in the Jayhawk.  Seward hosts Coffeyville Wednesday night at 8pm on 107.5.  National Beef is the buyout sponsor.