Ban On Texting While Driving Goes To Governor
KSCB News - May 11, 2010 12:00 am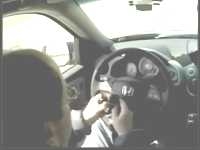 Kansas legislators have approved changes in traffic safety laws, including a ban on texting while driving.
That measure, along with new restrictions for people convicted of driving under the influence, were among bills sent to Gov. Mark Parkinson late Monday.
The texting ban would not apply to voice-activated devices or placing text messages to emergency personnel. Violations of the ban result in a $100 fine.
Under the new DUI laws, people convicted of a second offense would be required to place an interlock device on the vehicle's ignition. The device requires the driver to breathe into it to detect alcohol and won't start the vehicle if alcohol is found.