Balko Firefighter Injured in Beaver Fires Has Died
Joe Denoyer - May 8, 2022 10:36 pm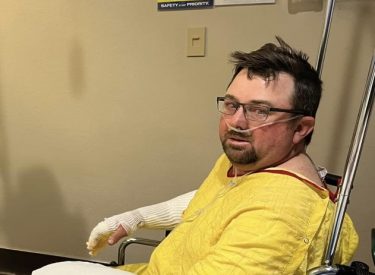 One of the two volunteer firefighters who were burned last month while battling a wildfire in the Oklahoma panhandle has died.
Jason Smith died 33 days after the incident.
The two were helping fight the Beaver River Fire in Beaver County. Their truck rolled over due to heavy smoke in the area.
"It is with heavy heart and many tears that we share this news," said Western Oklahoma Fire Coverage in a Facebook post. "Jason Smith, the Balko firefighter, has succumbed to his injuries received from the rollover crash that he was involved in last month. Please lift his family and friends up in prayer. He gave the ultimate sacrifice as a firefighter."