Baker Arts Center to Host a "Duck Mixer"
Joe Denoyer - September 11, 2023 8:33 am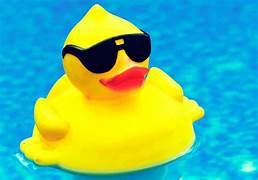 The Baker Arts Center will be hosting a Ducky Downs Tournament to win a 6-quack of ducks for the $10,000 Liberal Chamber of Commerce Duck Race. The event will take place on Friday, September 15th at 6pm at the Baker Kitchen and Patio.
The public is invited to compete in a game of Duckie Downs, where you race your duck down the tube. The fastest duck moves on to the next round, and the last duck standing wins the 6 pack!
Bring the kids for FREE when you purchase a couples ticket.
Tickets are available for purchase at the door and you can buy more ducks inside!
Adults will also receive a complimentary drink ticket, try a "Razzle, Razzle Duck", snacks will also be available.
For more information call the Baker at 620-624-2810