Baeza Files for USD 480 School Board
Joe Denoyer - April 24, 2023 4:45 pm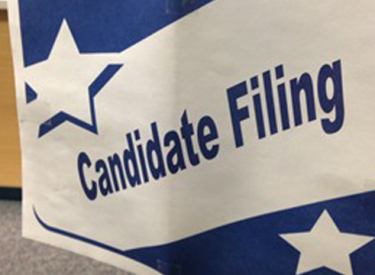 Candidate Filing for Seward County April 24, 2023
USD 480
Jesus Baeza has filed his intent to run for USD 480 School Board.
FILINGS TO DATE
City of Liberal Commission
Jose Lara
USD 483 "At Large"
Clint Reiss
USD 483 Member District 1
Neal Coffey
Frank Friessen
Jordan Leak
USD 480
Mike Brack
Travis Martinez
Bradley S. Carr
SCCC Board of Trustees
Keeley Moree
Following is a list of offices to be elected in 2023. The filing deadline is Thursday, June
1, 2023 at noon.
CITY OF LIBERAL COMMISSION 3 POSITIONS
KISMET CITY COUNCIL 3 POSITIONS
USD 480 SCHOOL BOARD 4 POSITONS
USD 483 SCHOOL BOARD 1 "AT LARGE"
USD 483 SCHOOL BOARD 3 POSTIONS
SCCC BOARD OF TRUSTEES 4 POSTIONS
USD 209 SCHOOL BOARD 4 POSITIONS
WILD WEST EXTENSION DISTRICT 2 POSITIONS