Authorities Identify Boise City Shooting Victim, Reward Offered
KSCB News - June 13, 2013 2:45 pm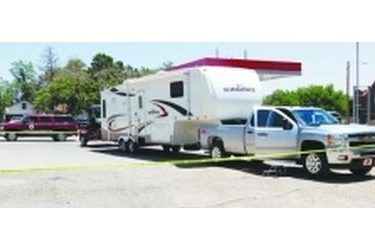 UPDATE: The Oklahoma State Bureau of Investigation is offering a $5,000 reward for information leading to an arrest and conviction in the shooting death of an Alva man outside a convenience store in Boise City.
The OSBI announced the reward Thursday for information into the shooting death of 71-year-old Charles Nieman in the parking lot of Loaf N' Jug.
Investigators say the suspect is believed to be a Hispanic man in his late 20s to early 30s, about 5-feet-6 to 5-feet-8 inches tall with a medium build. He was last seen running from the area after the shooting Wednesday afternoon.
The OSBI is also searching for a dark-colored, late 1990s to early 2000s Chevrolet extended cab pickup that was seen leaving the area shortly after the shooting.
———————————————————————————————————————————————-
BOISE CITY, Okla. (AP) – A man shot and killed outside a Boise City convenience story has been identified as a 71-year-old Alva man.
The Oklahoma State Bureau of Investigation said Thursday that Charles Nieman was shot after getting out of his pickup truck in the parking lot of the Loaf N' Jug just after 1 p.m. Wednesday and died a short time later at a Boise City hospital.
The OSBI says Boise City police have asked the state agency for assistance in investigating the shooting and no arrests have been made.
Police said earlier that Nieman was shot after being approached by a man in the parking lot and that the gunman then fled the scene.
Boise City is in the far western Oklahoma Panhandle – about 325 miles northwest of Oklahoma City.