Attempted Murder in Liberal
KSCB News - March 14, 2011 3:07 pm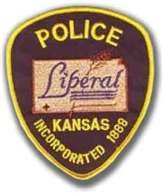 On March 12, 2011 at about 4:40 a.m., officers of the Liberal Police Department responded to a residence in the 1000 block of Midway Avenue regarding a report of a woman bleeding.
Responding officers found a 28 year old man lying on the ground bleeding. The man had apparent life threatening wounds. A 32 year old woman was found also injured inside the residence. Both were transported to Southwest Medical Center by Seward County Emergency Medical Services. Despite life saving efforts, the man was pronounced dead at Southwest Medical Center. His identity is being withheld pending notification of his family.
The man is suspected of causing the injuries to both persons.
The Kansas Bureau of Investigation is assisting the Liberal Police Department with the investigation. No arrests have been made at this time.