Attempted Murder Charges Filed in Liberal
Joe Denoyer - March 29, 2021 11:35 am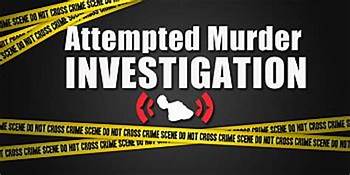 On Saturday, March 29, 2021 at about 11:40 p.m., officers of the Liberal Police department responded to a report of a female being struck by a vehicle in the 1400 block of North New York. Responding officers located a 30-year-old female with injuries to her upper torso and head. She was transported to Southwest Medical Center by Seward County EMS.
Investigators learned that the suspect, a 32-year-old male, got into a silver Buick Park Avenue and began to leave his parking spot when the female victim exited her residence and entered the parking lot. The male suspect began to accelerate toward the victim striking her while she stood in a parking stall. The suspect then carried the unconscious victim to her residence before leaving the scene.
The suspect has been apprehended and placed in the Seward County Jail with charges for attempted 1st degree murder, leave the scene of an accident, and violations of a protection order.