Arrest Made In Death After Altercation At National Beef
KSCB News - October 15, 2014 10:01 am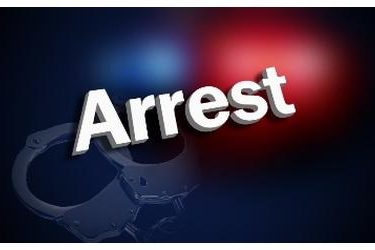 On Tuesday, October 14, 2014 at about 5:30 p.m., investigators arrested a thirty one year old male in connection with the death of Abdukadir Mohamed Dahir. The male was taken into custody without incident.
An affidavit will be sent to the Seward County Attorney seeking a charge of murder in the second degree. No other suspects are being sought in connection with this incident.
The investigation of this incident is ongoing.
PREVIOUS STORY
On Saturday, October 11, 2014 at about 4:20 p.m., twenty five year old, Abdukadir Mohamed Dahir, died at a Wichita hospital. Dahir succumbed to injuries he sustained during an altercation at National Beef that occurred the previous day.
An autopsy was performed by the Sedgwick County Regional Forensic Science Center. The preliminary findings state the cause of death was from blunt force injuries of the head. The full autopsy report is not complete at this time.
PREVIOUS STORY
On Friday, October 10, 2014 at about 10:17 a.m., first responders were dispatched to National Beef, 1501 E. 8th, for a report of an unresponsive male. Responding officers and Seward County EMS were directed to an unconscious 25 year old male.
The male was transported to Southwest Medical Center in serious condition. He was later flown to a Wichita hospital where he passed away.
Investigators learned that the male had been involved in an altercation with a 31 year old male at the plant. Investigators brought the 31 year old male to the police department for questioning. No arrests have been made at this time.