Area Students Learn About Budget, Finance, and Fraud
KSCB News - February 26, 2010 12:00 am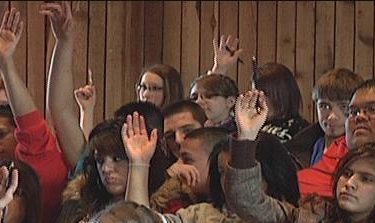 At Dodge City Community College, high school students received an important lesson in consumer education.
Several area high schoolers attended Friday's workshop put on by the Kansas Attorney General's Office.
Identity theft and credit fraud are just a couple of topics discussed in the workshops.
In today's economy, financial literacy is more important than ever. These consumer workshops are just a sample of what the AG's office is doing to increase young people's awareness.
In one session, teenagers learned valuable lessons concerning social networking sites.
"When you post stuff, keep it basic," students say. "Don't put your phone number or where you live or stuff like that."
This is the second year the Attorney General's Office has hosted these workshops. It's a tradition they hope will continue long into the future. Next week, they'll be in Wichita.