Area Golfers Compete at State
KSCB News - May 22, 2012 7:20 am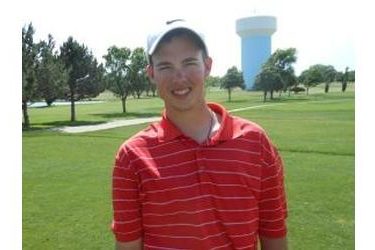 Meade placed 7th and Elkhart took 9th at the 2A State Golf Tournament in Seneca. Meade recorded a 339 and Elkhart shot a 343. Ellworth won state with a 322.
Meade
Adrian Pfannenstiel 20th (82)
Austin Jansonius 23rd (82)
Mark Finster 25th (83)
Morgan Olivera 46th (91)
Jett Little 65th (97)
Morgan Davis 69th (97)
Elkhart
Damian Weatherman 22nd (82)
Hunter Burnett 31st (86)
Michael McCallian 33rd (87)
Colton Hardy 35th (87)
Braden Harbour 39th (88)
Cole Parks 84th (109)
4A at Kansas City
Brady Buxman of Ulysses 43rd with an 85
5A at Lawrence
Lucas Poulton of Liberal shoots a 102.