UPDATE: Area Firefighters Shot at While Fighting Fire at Optima
Joe Denoyer - April 18, 2020 11:53 am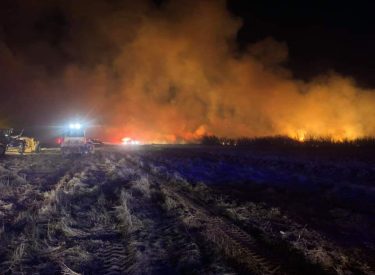 Release from the Oklahoma Game Warden: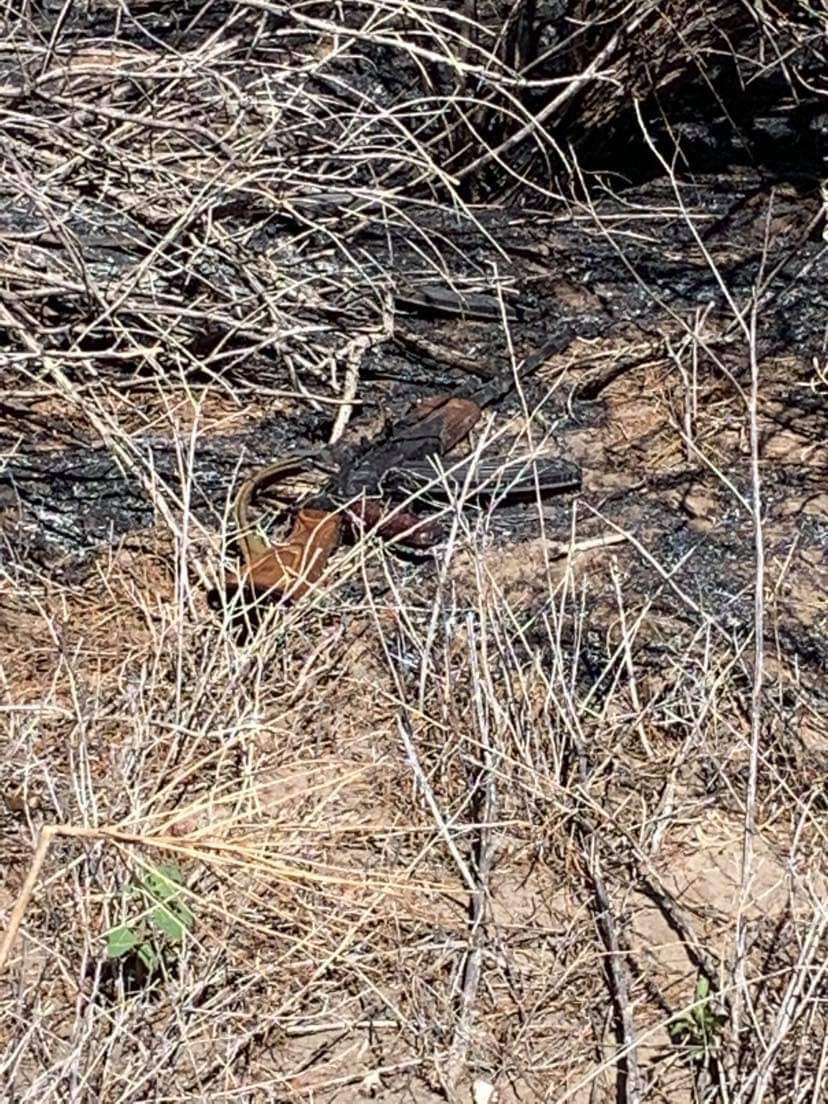 On April 17, 2020 Oklahoma State Game Wardens LT. Max Crocker (Texas County) and Mike Baker (Beaver County) assisted the Texas County Sheriff's Department and the Oklahoma Highway Patrol with a manhunt on the Optima Wildlife Management Area. The search was for a suspect that had allegedly started several fires on the WMA, and then started firing multiple shots at the responding firefighters with a semiautomatic rife. The suspect had been camping on the area illegally and previously been asked to leave.
After some intense moments at approximately 9:15 PM, the suspect surrendered and was taken into custody by the Texas County Sheriff's Office and the Oklahoma Highway Patrol. Thankfully no injuries were reported to any first responders or the suspect.
On Saturday, April 18 Game Warden Baker returned to the scene to attempt to locate the firearm that was reportedly used by the suspect to shoot at the firefighters. Game Warden Baker talked to two of the firefighters involved in the incident. They pointed him to an area that the suspect was last seen starting additional fires after having fired multiple shots at them.
Game Warden Baker was able to locate tracks that he believed belonged to the suspect and followed them to a point where he located a semiautomatic rifle and two empty magazines that is believed to be the same weapon used by the suspect.
The scene was then secured until a Texas County Deputy arrived to collect the located evidence. This is still an ongoing and active investigation. The Texas County Sheriff's Office asks that anyone that has any information, videos, or pictures from this incident to please contact them at (580)338-4000.
—————————————–
Friday evening an individual was illegally camping at Optima Dam area and was asked to leave by an Oklahoma Game Warden. As he was leaving he set several fires with tracer rounds. As area Firefighters attempted to extinguish the fires they were shot at by the individual. The shooter wandered off into the lakebed, setting more fires. Approximately five hours later, he was located, talked out, and surrendered to law enforcement.
The Tyrone Fire Department, Guymon Fire Department, Hooker Fire Department, Hardesty Fire Department, Adams Fire Department, Goodwell Fire Department, the Beaver County Strike Team and Beaver County Fire Department, Oklahoma Highway Patrol, Texas County Sheriff's Office, OK Game Wardens and other law enforcement agencies were involved in putting out the fires and searching for and the apprehension of the shooter.