Aquifers in Kansas Declined at a Slower Rate in 2013
KSCB News - February 26, 2014 5:58 am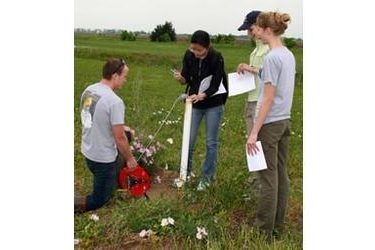 LAWRENCE, Kan. (AP) – The Kansas Geological Survey says groundwater levels in southwest Kansas declined at a slower pace in 2013 than in recent years.
The KGS also says increases in wells around south-central Kansas are largely attributed to above-average rainfall that reduced the demand for irrigation during the spring growing season.
The Lawrence Journal-World reports (http://bit.ly/1dvVmOn ) preliminary information shows that water tables in drought-stricken southwest Kansas dropped 2.31 feet last year. During each of the three previous years, water levels fell by more than 3 feet.
In northwest Kansas, water tables fell on average 0.76 feet last year, which is less than the 1.39 feet recorded after 2012.
—
Information from: Lawrence (Kan.) Journal-World, http://www.ljworld.com