Applebees Honoring Veterans With a Free Meal On Veterans Day
KSCB News - November 8, 2012 12:14 pm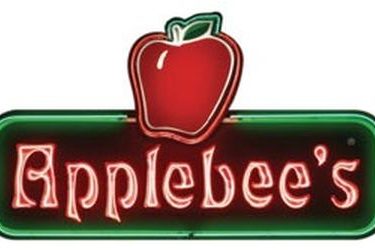 In what has become an annual neighborhood tradition, Liberal Applebee's will again thank our nation's veterans and troops by inviting them to their neighborhood Applebee's for a free meal on Veterans Day this Sunday.
For the fourth year, Applebee's will salute our nation's military by serving more than 1 million free meals on Veterans Day. Since Applebee's first began thanking the military with a free meal, restaurants have served more than 3 million veterans and active duty military members on their day of remembrance and respect.
"For the fourth straight year, Applebee's will say 'Thank You' with a free meal to veterans and active duty military this Veterans Day. But it's really more about creating connections," said Mike Archer, president of Applebee's Services, Inc. "Each year, military gather in our restaurants to share stories, meet up with old friends and make new ones. It's our favorite day of the year, and it's an honor to serve the people who make this a special tradition for us."
Liberal Applebee's is offering a Veterans Day menu including some of its signature and favorite items, including the:
7 oz. House Sirloin
Bacon Cheeseburger
Three Cheese Chicken Penne
Chicken Tenders Platter
Oriental Chicken Salad
Fiesta Lime Chicken®
Double Crunch Shrimp
Applebee's will be open 11 a.m. to midnight. Guests will need to provide proof of service, which includes: U.S. Uniform Services Identification Card, U.S. Uniform Services Retired Identification Card, Current Leave and Earnings Statement, Veterans Organization Card, photograph in uniform or wearing uniform, DD214, Citation or Commendation.
Offer is valid for dine-in only. Traditional sides are included with free entrees; 2 for $20 appetizers, upgraded side items or extras, beverages, desserts and gratuity are not included.
For more information, guests should call their local Applebee's or visit www.applebees.com.