Apartment Fire in Guymon OK
Joe Denoyer - March 8, 2023 3:49 pm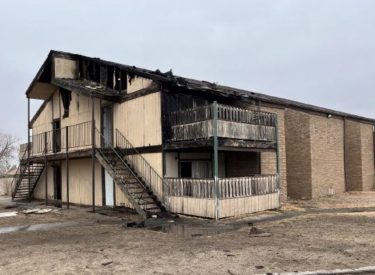 On Tuesday, March 7, 2023, at 10:30 am Guymon Fire Department responded to a reported structure fire at 1802 N East St Guerrero Apartments. On arrival building, B was noted to be on fire. With the help of the Guymon Police Department, all residents were evacuated from the building. Fortunately, no one was injured as a result of the fire. Fire crews were able to extinguish the fire.
The fire appears to have started near the SW corner of the upstairs apartment. The cause of the fire is under investigation. Significant damage to the structure will result in the displacement of all residents from the building.
Texas County Emergency Management is working with the Red Cross to Help residents with temporary housing while more permanent accommodations can be arranged.