AP Source: Michael Jackson Dies In LA Hospital
KSCB News - June 25, 2009 12:00 am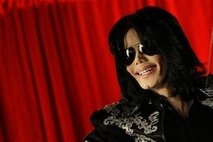 DERRIK J. LANG, Associated Press Writers
LOS ANGELES (AP) ? Michael Jackson, the record-breaking, sensationally gifted "King of Pop" who emerged from childhood superstardom to become the entertainment world's most influential singer and dancer, and the tabloid world's most disturbing celebrity, has died. He was 50.
A person with knowledge of the situation says Jackson died Thursday in a Los Angeles hospital. The person was not authorized to speak publicly and requested anonymity.
His death brought a tragic end to a long, bizarre, sometimes farcical decline from his peak in the 1980s, when he was popular music's premier all-around performer, a uniter of black and white music who shattered the race barrier on MTV, dominated the charts and dazzled even more on stage.