Antique Tractors and Smokes and Sweets Showdown this Weekend
Joe Denoyer - August 20, 2021 8:19 am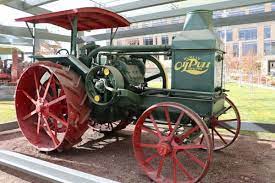 The  Annual Keating Tractor and Equipment Antique Tractor Show and the Seward County United Way Smokes and Sweets Showdown will be held on Saturday, August 21st from 9-2. The day will begin with Veterans receiving their Quilts of Valor from the Needle and Friends Quilt Guild.
KSCB and the Legend will host the National Beef Cornhole Tournament and there will be an opportunity to register to have a chance at winning a 2021 Honda Accord from Ghumms Auto Center and Kanyon Patio furniture from Flatlanders
Several Antique tractors, cars, and implements will be on display with activities for the kids that include bounce houses, barrel train rides, face painting by the Baker Arts Center, dunk tank,and a corn hole dig. The Boy Scouts will have a BB Gun Range on sight and there will be several vendors on sight as well.
Several contestants will be competing in the United Way Smokes and Sweets Showdown while those in attendance will be able to sample the delectable foods by buying a tasting kit with the proceeds going to the Agencies served by the United Way. $1500 in cash prizes will awarded to the winners.
For more information, contact Keating Tractor and Equipment at 620-624-1668,