Annie Oakley Items Up For Auction
KSCB News - June 8, 2012 2:24 pm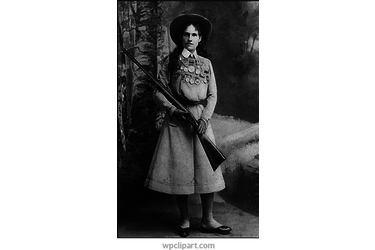 Relatives of Annie Oakley are selling items from the legendary sharpshooter, including her Stetson hat, guns, letters and photographs.
Heritage Auctions will offer up about 100 items related to Oakley on Sunday in Dallas.
Oakley gained fame in the 1880s and 1890s for her marksmanship while traveling with Buffalo Bill's Wild West show.
The auction includes a 12-gauge Parker Brothers shotgun that is expected to fetch about $100,000. Two Marlin .22 caliber rifles are expected to sell for more than $20,000 each.
Paul Fees, a former senior curator at Wyoming's Buffalo Bill Historical Center who consulted on the auction, says the offerings are significant because of the number of items in the collection and the fact that they've stayed in the family.