Andover in Overtime Over Lady Red
Brock Kappelmann - January 21, 2023 9:23 pm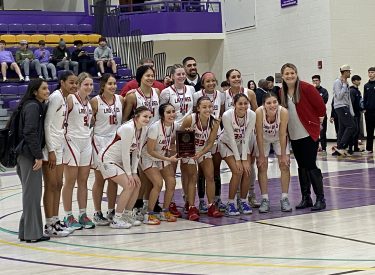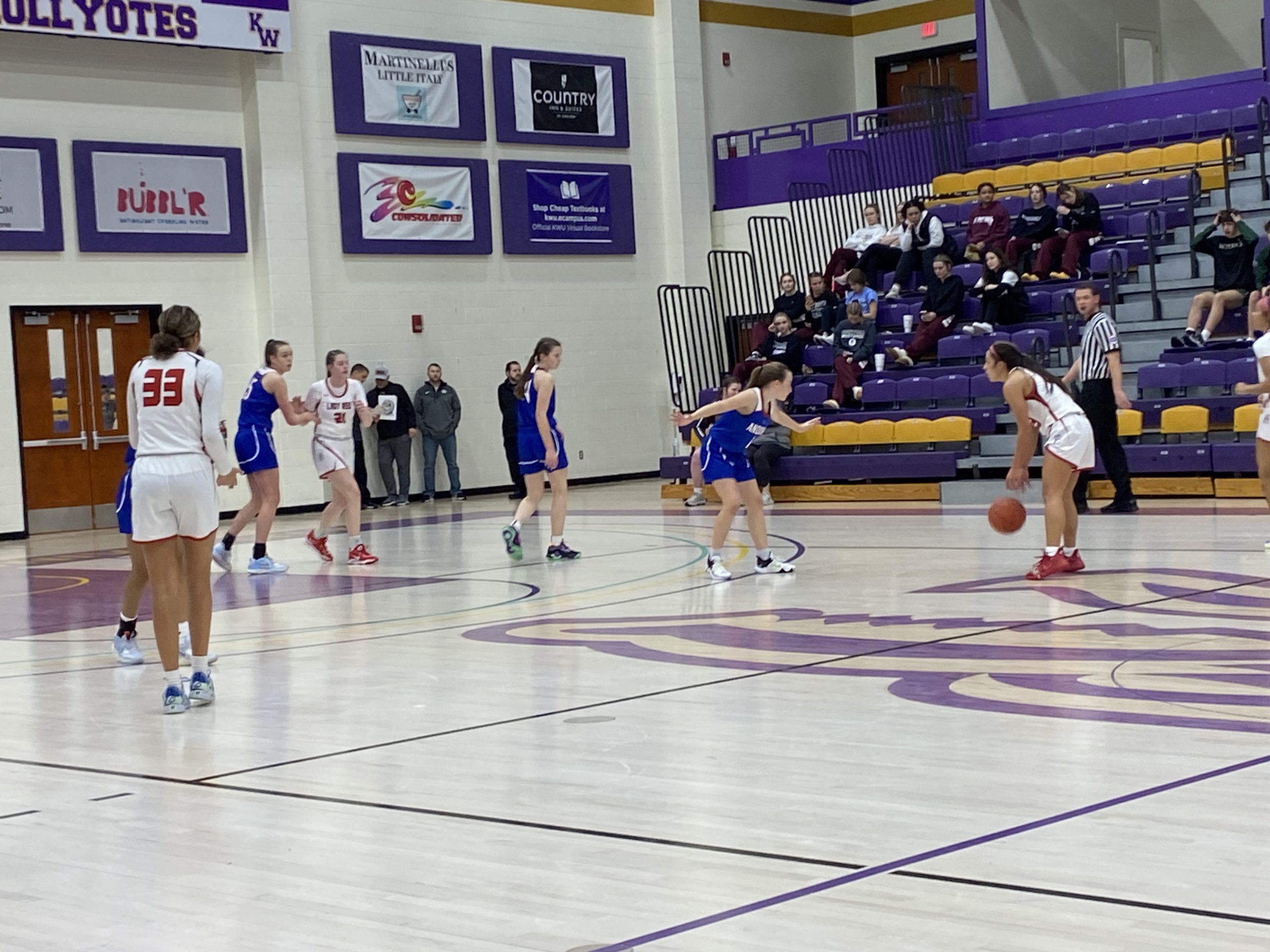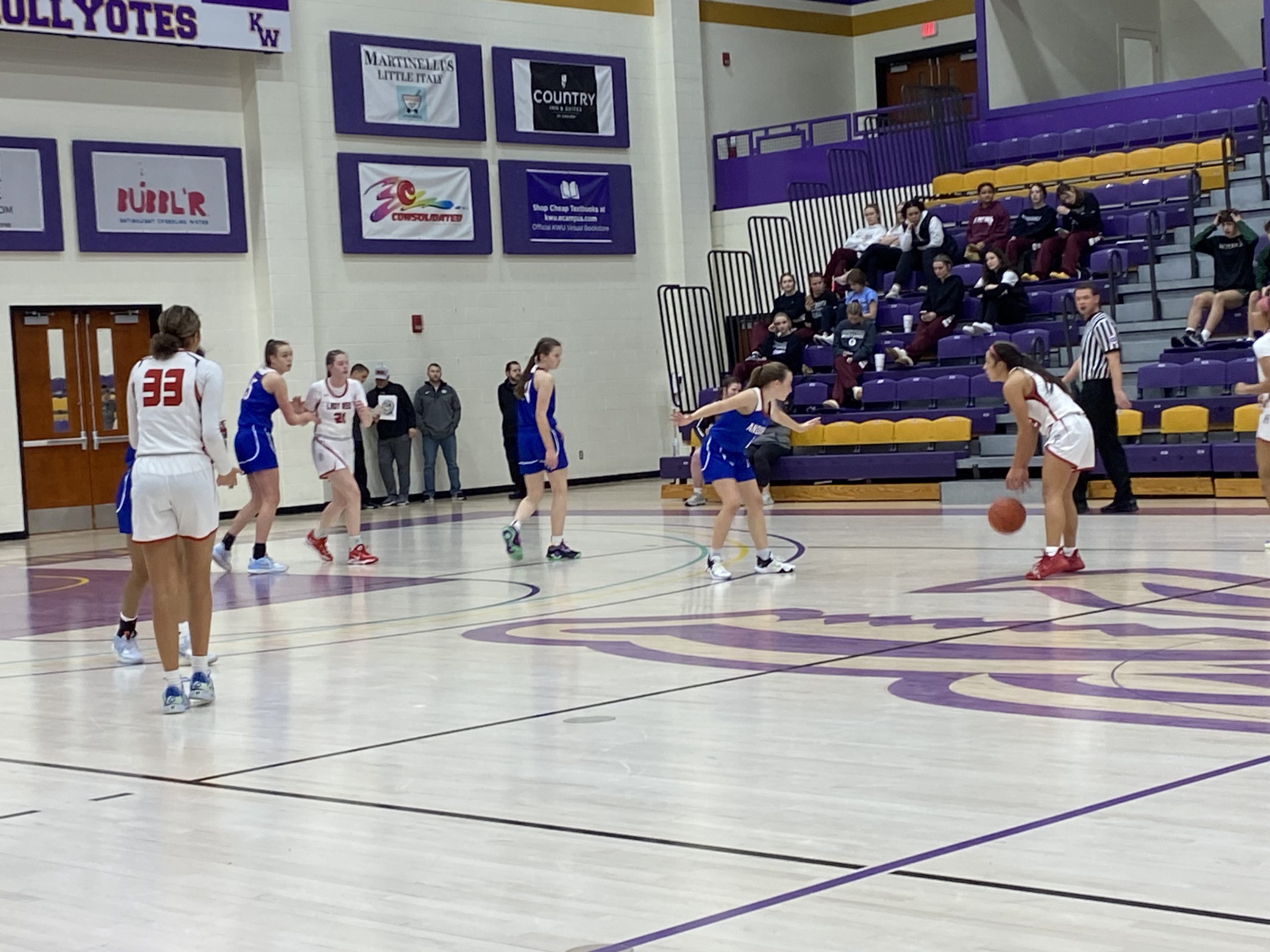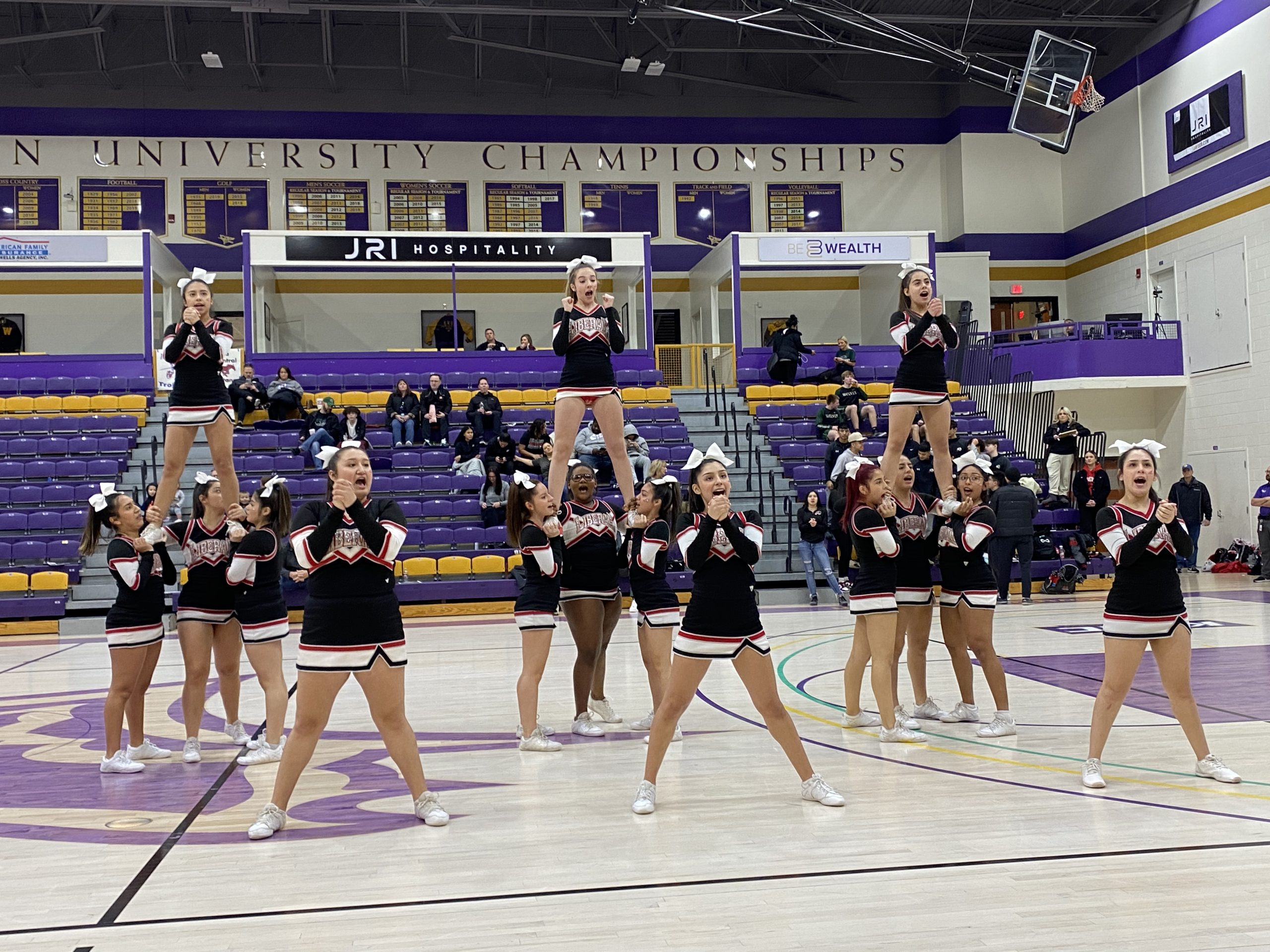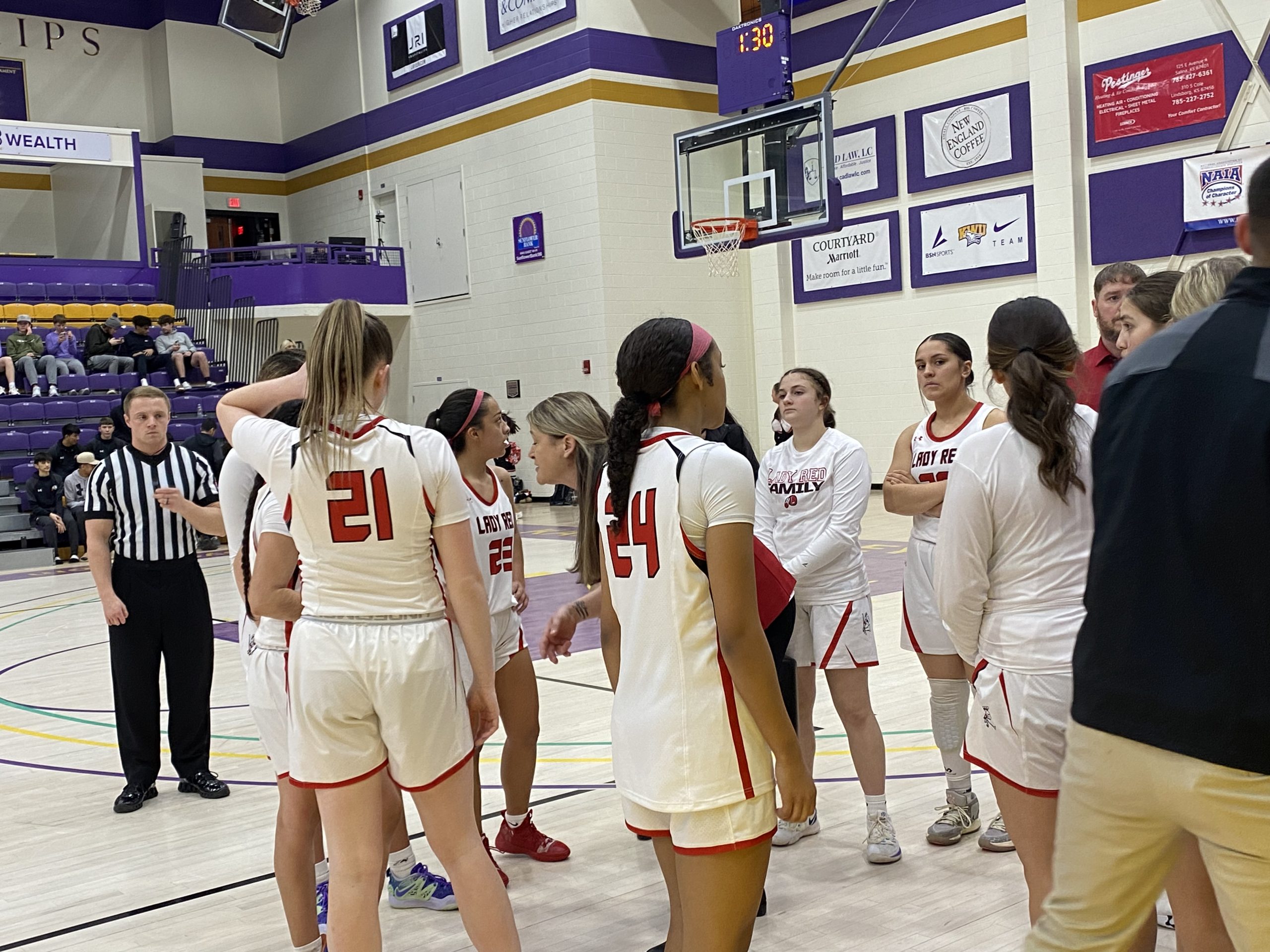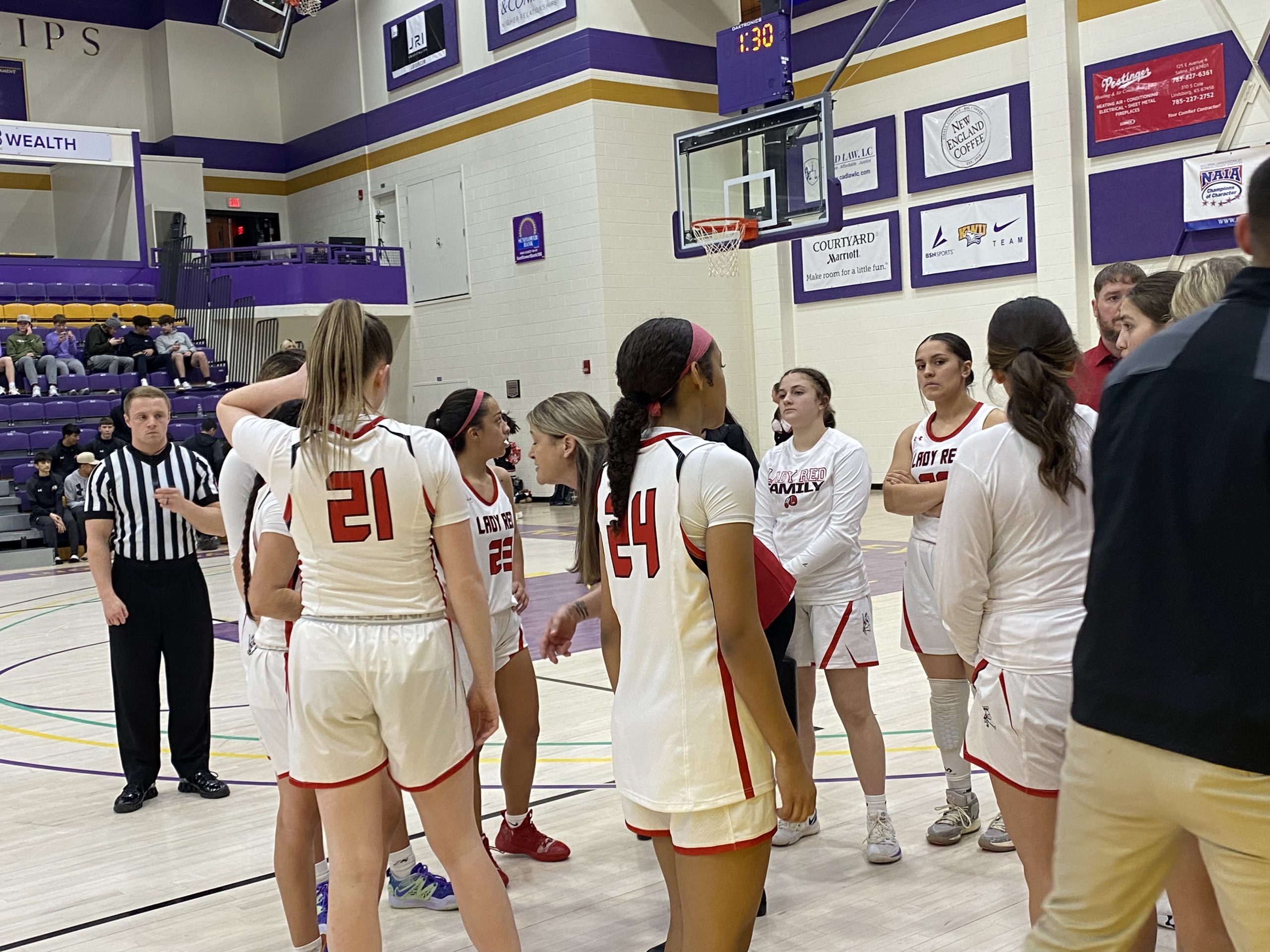 Playing in their sixth Salina Invitational Tournament championship game in the past seven years, the Liberal Lady Redskins fell an eyelash short in 2023.  Andover's Lady Trojans won the SIT 47-46 in overtime on a snowy afternoon at Mabee Arena in Salina.  LHS made a free throw but missed the game tying free throw in the closing seconds of overtime.  The ball bounced into the corner but Andover secured the ball and advanced it to midcourt to secure the game.
Andover jumped in front 7-0.  The #6 class 5A Lady Trojans led the #6 class 6A Lady Skins 9-6 after one quarter. Liberal rallied to lead 10-9.  Andover took a 20-14 lead into the half.  The Lady Red quickly rallied to make it a 20-20 game.  LHS led 23-22 and led 28-25 after three quarters.  Liberal led 29-25 at the 7:30 mark before Andover's 5-0 run in the next 30 seconds.  Liberal led 31-30 with 6:25 to play. Andover took a 38-35 lead.  Hailey Contreras buried a three to tie the game at 38-38.  Liberal led 40-38 with 1:43 to play.  The game was tied at 40-40 at the end of regulation.  Contreras connected on another three pointer to give LHS a 43-42 lead in overtime.  Keyona Hall hit two free throws to make it 45-44 Liberal with 48 seconds left.  Andover's Kaitie Evans hit a three with 21 seconds left to make it 47-45.  Hall made a free throw to make it 47-46.
Liberal shot 33 percent and Andover shot 36 percent.  Liberal was 3-15 from three point range and Andover was 5-14.  LHS was 11-20 from the free throw line and Andover was 6-8.  LHS out rebounded Andover 30-25.
Hailey Conteras and Keyona Hall scored 13 a piece.  Both were name to the all tournament team.  Hallie West had seven points and eight rebounds and Rylie Hallman had six points and eight rebounds.
Liberal is 9-2 and Andover is 11-1.  Liberal plays at Guymon Friday on 1270 and 92.3.