Ana Brangioni Signs with VCU
Joe Denoyer - November 17, 2021 12:25 pm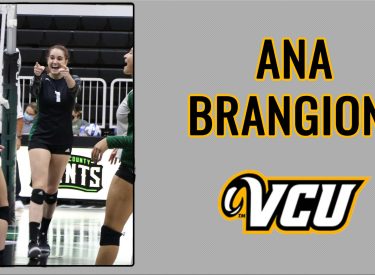 LIBERAL, Kan. – Seward County Community College volleyball student-athlete Ana Brangioni has signed with Virginia Commonwealth University to continue her academic and volleyball careers. Brangioni has been a part of the program for the past two seasons and has been involved in committees on campus.
Brangioni led the Lady Saints in service aces for the past two seasons with 28 in the 2020-21 season, and this past season led the team with 50 service aces. Brangioni had a total of 264 kills and a 2.26 hitting percentage this last season. She has also competed in 48 straight matches for the Lady Saints dating back to the 2021 spring season.
Brangioni has been a big part of Seward County off the court with her involvement with the Student-Athlete Advisory Committee as the President, Resident Assistant, and Phi Theta Kappa member.
We look forward to seeing where this journey takes you, congratulations.