Amtrak Train Evacuated In Dodge City
KSCB News - July 22, 2011 3:25 pm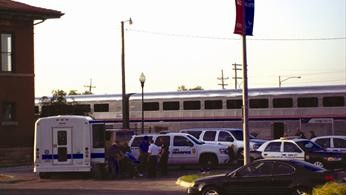 An Amtrak train had to be evacuated early Friday morning after a suspicious device was found on board.
Someone found the package in a car and reported it to authorities. Officials decided to evacuate the train while officials from the Dodge City Police Dept., Ford County Sheriff's Dept., and other emergency crews worked to investigate if the device posed any threat.
The Salvation Army was also called in to help provide relief to about 250 passengers on board. They gave them food and water and opened up a city building to allow the residents to wait inside an air-conditioned facility.
Emergency crews determined there was no threat from the device and allowed the train to continue on its way around 7 a.m.