Alum Leo Hernandez to speak at SCCC Commencement
KSCB News - April 28, 2015 10:03 pm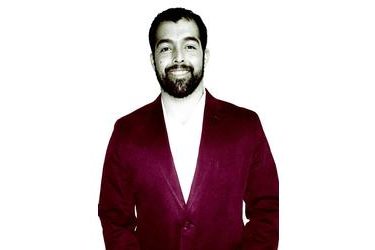 Leonel Hernandez, a 2007 graduate of Seward County Community College/Area Technical School, will speak at the College's commencement at 10 a.m., Saturday, May 9, in the Green House gym.
Leonel, "Leo" Hernandez was raised in Hooker, Okla., and graduated from Hooker High School. He received an Associate's Degree in Applied Science from SCCC with honors in 2007. While at SCCC, he was a Presidential Scholar, served as a tour guide for the admissions office, served as President of Student Government Association, was a yell leader, and appeared in the fall play "Here Lies Jeremy Troy" in 2006.
Hernandez continued his education at Kansas State University where he majored in construction science and management from the College of Engineering and earned a minor in business. At Kansas State he continued to be involved in extra-curricular activities and intra-mural sports. He became the President of the Associated General Contractors of America (AGC) Student Chapter, was the membership chair and selection committee head for Steel Ring, an Engineering Honor Society, and was an Ambassador for the Architectural Engineering and Construction Science department. Leo is proud to have been a part of the Developing Scholars Program (DSP) at KSU.
After college, Hernandez combined two of his aspirations — construction and work in corporate America. He is currently employed as a Project Manager at headquarters for Target Corporation, in Minneapolis, Minn. He has found great success having the opportunity to be promoted and take on different roles throughout his career.
Leo also leads the New to Twin Cities group, which helps new hires who have relocated to the Twin Cities get better acclimated to Minnesota, the Target Culture, and meet new peers.
In addition to his full-time role, Hernandez is a CrossFit Coach.
"I love challenging myself and others to do better," he said. "I've found no better way to do so than CrossFit."
Hernandez is the son of Alvaro Hernandez and Fidelina Fernandez. He remembers SCCC/ATS for the great atmosphere it created to learn and meet great friends.
"SCCC opened so many great opportunities for me," he said. "I cannot think of a better place that I could have started my collegiate career."
More than 300 students are expected to graduate from SCCC/ATS this May.