Alleged Rapist Caught
KSCB News - June 29, 2009 12:00 am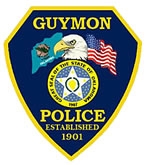 A 24-year-old Guymon man was arrested last week for allegedly raping a local woman. According to a report in the Guymon Daily Herald, Nicomedes Mendoza Lorenzo, also known as Thomas Medoza, was arrested on two counts– sexual assault and domestic violence. His offenses are attempted rape in the first degree and sexual battery.
According to the Probable Cause Affidavit, on June 21, 2009, the Guymon Police Department responded to a call of a possible rape. The 31-year-old victim then advised the police that she had been living with Lorenzo for a few days. She explained that she was not in a relationship with him at the current time, but had dated him for a short period of time long ago.
The victim explained that she arrived home without Lorenzo earlier that morning, but later at 7 a.m., he arrived extremely intoxicated and allegedly forced himself on her. Before Lorenzo was able to rape the victim, she ran to a neighbor's house and got a ride to call the police.
Found on the victim were several scratches from when Lorenzo was taking her clothes off.
Lorenzo's bond is set at $50,000 with the condition that he will have no contact with the alleged victim.
On the count of attempted rape in the first degree, it is punishable by not less than five years and not more than 37 and a half years and a fine up to $5000. On the count of sexual battery, it is punishable of imprisonment for up to ten years and a fine up to $10,000.