All Seward in First Half Finale
KSCB News - December 11, 2011 4:44 pm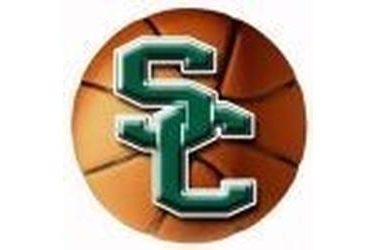 The Seward County Women's Basketball program had made it to the NJCAA National Tournament 5 times before the sport was even a twinkle in the eyes of Trinidad State Junior College fans. The history rich Lady Saints took on the Lady Trojans of Trinidad State in just their second year of existence Saturday night in the Greenhouse and Seward made sure that the visitors would not head back to Colorado with their first NJCAA win in school history as they blew out Trinidad 78-32 to finish up their first half of play in 2011-2012.
It was not all Lady Saints all night long in this one as expected as the Lady Trojans of Trinidad came out of the gates firing and were able to hit on a pair of early 3's to take a 6-5 lead three minutes into the contest. Toby Wynn wasted no time in going to his bench and it sparked a 12-0 run led by freshman Kelsey Blair to give them the lead 17-6. Trinidad continued to lock in from downtown to stay within striking distance until later in the half when Seward went on another jaunt to open the game up to 35-17. At halftime it was 44-25 Seward with Trinidad hanging in simply because of 5 for 8 makes from beyond the 3 point arc.
The script changed in the second half and it wasn't a good thing for the Lady Trojans. Seward swarmed all over Trinidad defensively out of the break and their offense got the ball inside for good look after good look to build on their lead. Before long the game was out of hand and saw Seward leading the way 72-28 with 9:29 to go. Working on some things going forward, the Lady Saints let off the accelerator as the game's final minutes ticked down but their cushion was thick enough for them to fall comfortably back on as they went on to win 78-32. The Lady Saints outscored Trinidad 34-7 in the final 20 minutes and allowed just 2 second half field goals to the Lady Trojans in 22 attempts.
Hanna Bognar tied her career high with 16 points as she led Seward in scoring while the sophomore from Hungary also ripped down a team high 9 rebounds. Mariah Lee bounced back with a nice 14 point game while Charmaine Burns and Kelsey Blair carried the Lady Saints off the bench with 13 and 12 points respectively.
Seward wins their third straight going into the break and now sits at 11-2 overall on the season. They will have 3 ½ weeks off before they hit the floor next in Great Bend to open up conference play against Barton on January 4th.
Roy Allen