Accident Leads to an Arrest
Joe Denoyer - April 22, 2019 9:58 am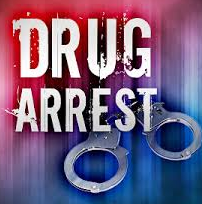 On Saturday, April 20, 2019 at approximately 11:40 p.m., emergency responders were dispatched to the 200 block of West Pancake Boulevard for a reported injury accident. Responding officers found a pickup and semi truck had collided head on.
Investigating officers found that a 24 year old male was driving a 2012 Ford F-250 and was traveling east on Pancake Boulevard. The Ford crossed the center line in the path of a 2008 Peterbilt semi-tractor and trailer that was traveling west. The vehicles collided head on. The driver of the Peterbilt, a 32 year old male, was transported to Southwest Medical Center by Seward County EMS with non life-threatening injuries.
Investigators determined the driver of the Ford showed signs of impairment related to the consumption of alcohol. He was subsequently arrested. During a search subsequent to the arrest, a small quantity of suspected cocaine was located.
The driver of the Ford was booked into the Seward County Jail for aggravated battery, driving under the influence with a prior conviction, possession of cocaine, possession of drug paraphernalia, driving with a suspended license, driving left of center, and no seat belt. An affidavit was submitted to the Seward County Attorney's Office seeking formal charges.