Accident Investigation Leads to An Arrest
Joe Denoyer - May 1, 2018 8:15 am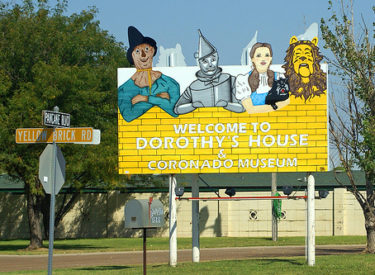 On Monday, April 30, 2018 at approximately 1:12 p.m., emergency responders were dispatched to the intersection of Pancake Boulevard and Yellow Brick Road for a reported accident. Responding officers found a vehicle had struck a sign.
Investigating officers found that a 2008 Dodge Nitro was traveling east on Pancake Boulevard and attempted to turn north onto Yellow Brick Road. The vehicle was going too fast to make the turn and left the road and struck a sign. The driver of the Dodge, a 28 year old male, was not injured.
The driver was arrested for suspicion of driving under the influence and reckless driving. The vehicle was towed from the scene because of disabling front end damage.