Accident Injures Seward County Sheriff Deputy
Joe Denoyer - July 25, 2016 9:57 am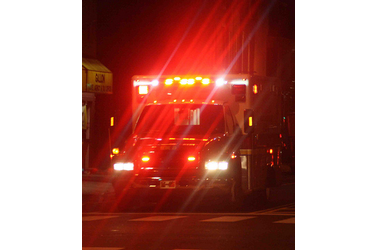 On Monday, July 25, 2016 at approximately 12:40 a.m., officers responded to an injury accident at the intersection of Seventh Street and Kansas Avenue. Responding officers found that a Seward County Sheriff's vehicle had been struck by another vehicle.
Investigators discovered that a gray 2005 Ford Expedition driven by a 43 year old female was traveling south on Kansas Avenue and ran a red light at Seventh Street. The Seward County deputy was traveling through the intersection and was struck. The Expedition continued to travel south and struck two other vehicles one of which struck a third vehicle parked in the parking lot of Department of Children and Family Services located at 615 North Kansas Avenue.
The deputy was transported to Southwest Medical Center with minor injuries. The driver of the Ford refused medical attention and was subsequently arrested for aggravated battery while driving under the influence, driving under the influence, reckless driving, run red light, no seatbelt, and no proof of insurance.