A Win for the Redskins in Winfield
KSCB News - March 31, 2012 7:02 am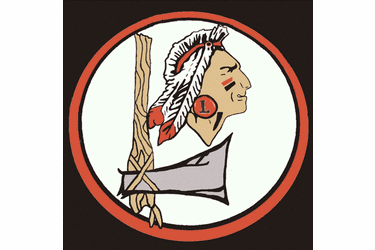 The Liberal boys track and field team won their opening meet at Winfield Friday night. The Redskins scored 139 points while second place Newton had 122. Liberal also defeated Derby, Ark City, Wichita Trinity, Campus, El Dorado, and Kapaun.
The LHS girls were 5th with 73 points. Newton won the meet with 147.
Here are Liberal's placers. We will have more complete results when they become available.
Boys
110 hurdles- Trenton Hammond 1st and Ayodale Braimah 2nd
300 hurdles- Trenton Hammond 1st and Ayodale Braimah 2nd
Discus- Justin McPhail 1st, Nolan Larkin 4th, and Nick Perez 5th
4×800- 1st with Cody Smith Mersheek Wiltshire, Ricardo Bustos, and Erik Minjarez
Javelin- Nolan Larkin 2nd and Britton Abbott 4th
4×400- 3rd with Isaac Gallegos, Trenton Hammond, Ayodale Braimah, and Michael Sena
High Jump- Chase Eatmon 3rd, JJ Lewis 5th, and Kenlee West 6th
Shot put- Justin McPhail 4th, Gabe Beltran 7th, and Brad Denten 8th
3200- Angel Viveros 4th and Fidel Munoz 6th
200- Isaac Gallegos 5th
400- Isaac Gallegos- 5th, Michael Sena 7th, and Irving Altamirano 8th
800- Erik Minjarez 6th and Cody Smith 7th
1600- Fidel Munoz 8th
Girls
4×800- 2nd with Kim Francis, Mercy Perez, Holly Hinkle, and Destyni Lucero
Shot put- Stephanie Thompson 2nd
300 hurdles- Jai Chapman 2nd
1600- Destyni Lucero 3rd
3200- Destyni Lucero 3rd
Triple jump- Mackenzie Wright 4th
200- Jai Chapman 4th
100- Jai Chapman 5th
100 hurdles- Jai Chapman 5th and Mackenzie Wright 8th
4×400- 6th with Kim Francis, Holly Hinkle, Megan Besecker, and Allison Nondorf
Long jump- Mackenzie Wright 7th
High Jump- Mackenzie Wright 8th
400- Kim Francis 8th
Liberal hosts the 5 State Relays Thursday at 1 p.m. at the Cornelsen Sports Complex.