A Two Vehicle Accident Causes Injuries Saturday Afternoon
Joe Denoyer - November 3, 2019 3:14 am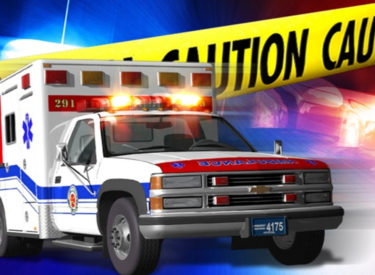 A two vehicle accident occurred at approximately 5:14pm Saturday afternoon on US Highway 54, 1.5
miles east of Texhoma, OK in Texas county.
A 1993 Plymouth Voyager being driven by Irenes Amalia Alvidrez, 25 of Vaughn, NM was westbound on US54, while a 2018 Freightliner semi being driven by Freitas Elsie Mae, 84, of Sacramento CA was also westbound on US54.
The Voyager was traveling at a slower speed than the posted limit with hazard lights on due to thinking something was wrong with the back passenger tire.
The driver of the semi was following too closely and stated he failed to see the Voyager due to the sun being in his eyes and collided with the back of the vehicle.
The Voyager left the roadway to the right in a driver side broadslide and then rolled one complete time, ejecting the driver 20 feet to the east & 15 feet to the south, before coming to rest on all four tires facing north.
Alvidrez was transported by Goodwell EMS then transferred to Guymon EMS then transported to Stratford, Texas EMS barn in
Stratford, Texas to Rico Air to be transferred to Northwestern Texas Hospital in Amarillo, Texas. She was admitted in stable
condition with trunk internal injuries.
Two passengers in the Voyager, Helen Alvidrez age 60 of Vaughn, NM and a juvenile male age 4, were not injured.
The semi driver, Freitas Elsie Mae was also not injured.