A Liberal Man Arrested For Injuring Three Children Last Week.
KSCB News - October 25, 2010 12:00 am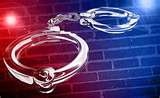 Irineo ??Reno ? Garcia, 30, was arrested and charged with three counts of attempted first-degree murder for injuring the children Tuesday. The children, ages 5, 6 and 7, allegedly suffered life-threatening injuries at the hands of Garcia at a home in the 300 block of McCray Blvd. Police say Garcia also injured himself, although they have not released the details of any of the injuries.
Garcia was flown to a Wichita hospital for treatment. The children were all taken to Southwest Medical Center where they have all been upgraded to stable condition