A Busy Regional Week Begins Monday
KSCB News - May 15, 2011 11:09 am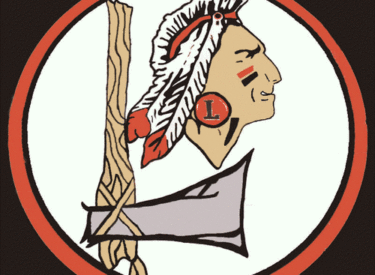 Kansas high school athletes enter the home stretch this week. Regional golf begins Monday with regional baseball and softball also beginning this early week. Here is the area schedule.
Liberal plays in a 5A golf regional at Smoky Hills in Hays Monday at 10 a.m. The top three teams and the next five top individuals will qualify for state. LHS competes with Hays, Great Bend, Newton, Salina Central, and Salina South.
In 4A, Hugoton and Ulysses compete at Russell while Sublette competes at Lakin for 3-2-1A.
In 1A baseball on Monday, 9-11 Moscow hosts 2-14 Leoti at 5 p.m. The winner plays 13-6 Syracuse Tuesday at 2 p.m. in Moscow. Also Monday, 0-19 Satanta plays at 8-9 Elkhart. The winner meets 13-7 Sublette Tuesday at 4:30 in Moscow.
In 4A, 9-11 Ulysses host 5-12 Colby Monday at 5 p.m. with the winner meeting 16-2 Pratt Tuesday at 2 p.m. in Ulysses. Hugoton is 9-10 and hosts 4-15 Claflin at 5 p.m. with the winner playing at 4:30 Tuesday in Ulysses against either 12-8 Russell or 0-20 Larned.
In 5A Tuesday, the 9-11 Liberal Redskins play 9-11 Andover Central at 2 p.m. in Westurban in Wichita. The game will air on Talkradio 1270. !4-6 Bishop Carroll plays 0-20 Wichita West in the other matchup with the winners meeting at 6:30 for the right to go to state.
In 1A softball, Elkhart is the host for Tuesday's regional. 8-12 Sublette plays 0-20 Satanta at 3 p.m. with the winner meeting 17-2 Spearville at 4:45. 11-9 Elkhart meets 13-5 Stanton County at 6:30 in Elkhart.
In 3A softball, 8-10 Southwestern Heights plays 9-9 Scott City Monday at 4 p.m. at Scott City.
In 4A softball, 9-9 Hugoton host 9-11 Hoisington Monday at 5:30. 0-20 Ulysses plays at 17-3 Colby at 5:30 Monday evening. The regional semifinals are in Colby on Tuesday.
In 5A softball, 6-14 Liberal plays at Great Bend Tuesday against 15-5 Valley Center at 3 p.m. The other regional game pits 16-4 Great Bend against 1-19 Wichita West at 4:30 p.m.
In girls soccer in 5A Monday, 4-11 Liberal plays at 11-5 Valley Center Monday evening at 5:30 p.m.