Luallen Proud of Liberal Team After Effort at Hutchinson
Brock Kappelmann - September 29, 2023 6:25 am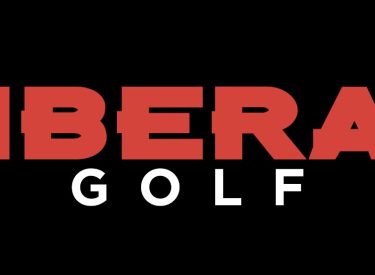 Bert Luallen
Hutchinson – The LHS Lady Redskins Golf Team traveled to Hutchinson on Thursday to participate in the prestigious Hutchinson Invitational Girls Golf Tournament. There were 119 players from 25 different schools who participated in Thursday's event. Although individual scores were not available at press time, the winning individual score was a two-under-par 69 on the 5,000 yard par 71 course.
With only three players, LHS was not able to post a team score, which requires a minimum of four players' scores. The following are the Team Results:
1. Manhattan 322
2. Maize 331
3. Wellington 338
4. Hays 348
5. Andover 356
One item of note is that Garden City finished just 16 strokes behind perennial WAC powerhouse Hays. This indicates that Chris Duncan's Lady Buffs are closing the gap on the Indians.
INDIVIDUAL LHS SCORES
Senior Bret Lyon 112
Sophomore Leini Tian 118 *
Junior Aaliah Osborn 139 *
Sophomore Leini Tian and Junior Aaliah Osborn recorded personal best rounds on Thursday. Leini bettered her previous best score by one stroke, whereas Aaliah, playing in her first season, posting a score 27 strokes better than her first tournament played at Hays earlier this season!
"I'm so proud of these girls today," Coach Bert Luallen said. "They had to deal with 94 degree temperatures and twenty-plus mph winds. To do that and post a couple of career best scores is amazing!"
The Lady Redskins were anchored by Senior Bret Lyon as she continued to play consistent golf. With just one more event, the final WAC event in Great Bend next Tuesday, Luallen is excited to see what will happen. "I think playing in the Hoisington tournament last Monday at Lake Barton will help us in this event." Unfortunately, LHS will not be able to post a team score at the Great Bend tournament due to them being down to three players. That means that Great Bend will move into the fourth place position, in front of LHS.
The KSHSAA 6A Regional will be played on October 9th at Sim Park in Wichita. "I'm hopeful that Bret will be able to post a score good enough to qualify for State," said Luallen. "Ashlynn Wagonseller qualified last season with a score of 101. So far this season, Bret Lyon has posted a 104 and twice a 105. And, it's not out of the question for Leini to get there. We'll just have to see."