Garden City Rallies Past SCCC Women
Brock Kappelmann - September 7, 2023 6:18 am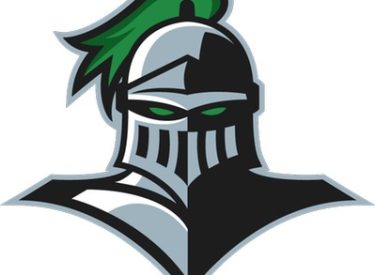 Jay Daubenberger
Seward County women's soccer went down the road to conference rival Garden City where they were able to score their first two goals in program history, but could not maintain that lead against the Broncbusters, losing to Garden City 3-2 Wednesday afternoon.
The Lady Saints caught fire early in the first half with Natoya Atkinson scoring from twenty yards out to sink the ball in the top right corner to score the first goal of her career and the first goal in Seward County women's soccer history within the first three minutes of the half at the 42:30 mark, giving SCCC a 1-0 lead over Garden City.
The lead didn't stay at one for long as Raquel Guzman took the ball down the left sideline and sunk a shot from the twenty-yard line to score her first goal of the season and put the Lady Saints ahead 2-0 in the first half. Goalkeeper Sydney Williams recorded multiple saves in the first half to hold off the Broncbusters through the first 45:00 minutes to enter halftime with a 2-0 lead.
After a great start in the first half on the road, the Lady Saints wanted to repeat their success in the second half. However, the momentum swung towards Garden City as an early penalty by Williams allowed the Broncbusters to take a penalty kick that they sunk in the left side of the goal to decrease Seward County's lead to 2-1 with 35:40 remaining in the half. A few minutes later Garden City missed a shot on goal attempt that tipped off of Williams hand and due to some unfortunate miscommunication amongst the Lady Saints, the ball bounced off of the foot of a member of SCCC and went straight into the Seward County goal to tie the game 2-2. The Broncbuster's final goal with 13:00 minutes to go sealed the game for Garden City as the Lady Saints were unable to fight back and tie the game back up.
Seward County now falls to 0-4 on their inaugural season with an 0-4 record in conference action. They will head back on the road next Wednesday (September 13th) to try and conquer the Conquistadors at Dodge City in a 6:00 PM matchup.