Grant County Fire Extinguishes Truck Fire.
Joe Denoyer - November 9, 2021 4:43 pm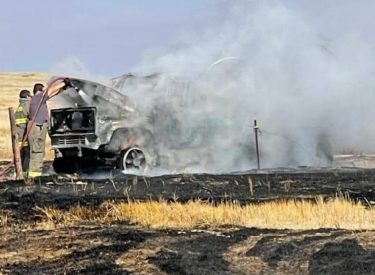 In Tuesday November 9th, Grant County Fire and EMS was paged to a truck on fire on Rd.17 and Rd. N. Ambulance 354 and fire truck 224, 223, and tinder 222 responded. Upon arrival Unit 224 secured the area from fire spreading and extinguished the fire at the truck.