71st Southwest Kansas Royalty Owners Association's Annual Meeting
Joe Denoyer - April 15, 2019 12:01 pm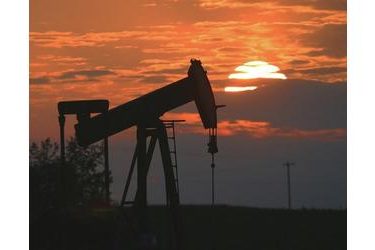 The Southwest Kansas Royalty Owners Association's (SWKROA), 71st annual meeting will be held on Saturday, April 27, 2019, at the Hugoton Middle/High School Auditorium, located at 115 West 11th Street (on State Highway 51), in Hugoton.
Registration will begin at 9:00 a.m.,
and the meeting will begin at 10:00 a.m. Refreshments and lunch will be served.
SWKROA will address issues of interest to mineral and royalty owners, including several issues which are related to the use of the surface of land to conduct oil and gas exploration and development activities.
Nick Tunnell, Region Manager, Scout Energy Partners, Dallas, Texas. His presentation will address a wide range of topics, including its acquisition of a portion of LINN Energy's Kansas properties; Scout's plans for the Hugoton Gas Field; how Scout processes transfers of mineral and royalty interests and royalty inquiries; and Scout's protocols for lease operations, such as
compressor sites, right of ways, well sites, and workovers.
Professor David Pierce, Washburn University School of Law, Topeka, Kansas, will cover The Life and Times of Mineral Ownership in Kansas. Professor Pierce explores the ways to own, transfer, manage, and protect oil and gas property interests. Beginning with creation of the interest,he traces its use and transfer through the "life and times" of its owners and the various events that
impact the interest, such as death, divorce, debt, and life in general.
Roger L. Theis, attorney with the Morris, Laing, Evans, Brock & Kennedy, Chtd. law firm of Wichita, Kansas, will cover Landowner Concerns in Wind and Solar Leases. This portion of the meeting will cover contract provisions of particular importance to landowners in wind and solar leases. The topics included are the primary terms of the lease and how to negotiate those terms from the landowner and energy company's viewpoint and the impact and encumbrance of the lease on the environment and surrounding land holdings.
Doug Smith, Pinegar, Smith & Associates, Topeka, Kansas, a frequent speaker at our annual meetings will provide legislative updates of interest to mineral and royalty owners.
The public is invited to attend.