Two Vehicle Accident injures One
Joe Denoyer - February 19, 2021 7:00 pm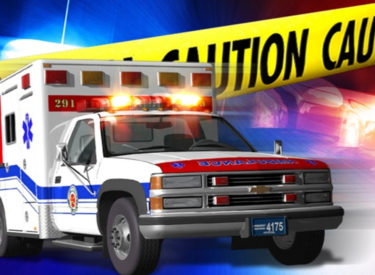 A two vehivle injury accident occurred Friday afternoon at 1:15pm on US Highway 56 , approximately 4 of miles west of Elkhart, KS in Texas County, OK.
A 2015 Nissan Versa being driven by Jeramyah Spurlock  age 18, of Jemez Pueblo, New Mexico, was westbound on US-56, while a 2005 Peterbilt driven by Clayton Parks age 60, of Manter, KS was eastbound on US-56. Spurlock crossed the centerline for an unknown reason sideswiping the semi. After Spurlock struck Parks,  the Nissan departed the roadway to the right rolling one and a quarter times coming to rest on the passenger side. The Peterbilt departed the roadway to the left and came to a complete stop after the collision. Spurlock was pinned for approximately 30 minutes until Morton County Fire Department could extricate the him using the Hurst tools. He was transported by Morton County EMS to Morton County Hospital in Elkhart, KS, then transferred by Med-Flight to OU Medical Center in Oklahoma City, Oklahoma. He was admitted in stable condition with leg and arm injuries on the left side.
Parks was not injured.