Grass Fire Keeps Seward County Firefighters Busy
Joe Denoyer - January 18, 2021 3:44 pm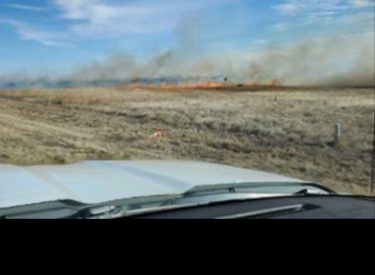 At approximately 1:30pm Monday January 18th, Seward County Fire Department responded to a grass fire on highway 54 at mile post 12. Units arrived on scene and contained the fire to 3 acres with assistance of a local rural resident with a tractor and disc.
Cause of the fire appears to be roadside and is undetermined. The Rural Fire Department responded with 1 engine, 1 attack, 1 water tender, 3 firefighters, and 2 chief officers. The department was assisted by Seward County Sheriff's Office and Kansas Highway Patrol.
Dry conditions and winds continue to plaque rural Seward County with fire conditions. We ask all rural residents to take the time to make sure their homes and properties are prepared for wildfires and that all rural residents continue to be firewise.