Errmann Named CEO at Memorial Hospital of Texas County Authority
Joe Denoyer - October 7, 2020 4:16 pm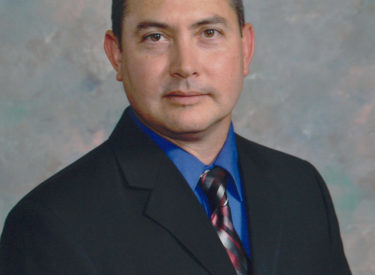 The Board of Trustees of Memorial Hospital is pleased to announce the employment of William (Bill) Ermann as the new Administrator/CEO of Memorial Hospital. Mr. Ermann is scheduled to arrive and assume the leadership of our hospital next month on or before October 26.
Mr. Ermann is well known in this area for his work as the Administrator of Southwest Medical Center in Liberal, Kansas, from January, 2012, to January, 2020. Mr. Ermann led SWMC in its major expansion of services including the construction of new hospital facilities and the recruitment of doctors, including specialists, to serve the medical needs of Liberal and surrounding area.
Chairman of the Board of Trustees, Jack Strain, expressed the feeling of the Board of Trustees that Memorial Hospital needed to secure the services of an experienced and proven leader for our hospital after having several bad experiences with management companies. "It is almost unbelievable we could find and attract an administrator like Mr. Ermann." Strain believes Mr. Ermann brings necessary leadership to the hospital and is confident his proven ability to manage hospitals will lead to a very positive transformation of Memorial Hospital and the medical services it provides in partnership with local physicians. "Mr. Ermann has instilled absolute confidence in the Board of Trustees that he can and will lead our hospital into a period of renewal and expansion of services to meet the medical needs of Texas County and surrounding area."
"This is a bold step forward for the hospital and for the trustees. Bill Ermann has the qualifications and the desire to enable this hospital to move quickly into the health care areas of great need for our residents. We want to grow this hospital into a profitable hospital as quickly as possible, and Mr. Ermann's experience and proven ability provides us with the leadership to do so." (Robert Carter, Secretary/Treasurer of the Board of Trustees)
"Our hospital has experienced serious and continuous financial difficulty for several years. Mr. Ermann's experience and proven track record as a hospital administrator represents a positive move for the hospital. He also brings to the hospital his background of being a CPA and managing the financial affairs of several different hospitals from 1998 until 2012, including being the Chief Financial Officer of SWMC in Liberal from 2010 to 2012 before he was promoted to the Administrator/CEO of Liberal's hospital. I believe his experience in hospital administration and financial affairs will enable him to successfully address the financial struggles our hospital has experienced for several years." (John L. Garrison, CPA, member of the Board of Trustees)
Mr. Ermann had the recent opportunity to meet and visit with employees and key personnel at the hospital as well as members of the medical staff. Trustees Ted Keeling and Richard Bryan join in the confident feelings expressed by other trustees and are truly excited about the very positive attitude and anticipation Mr. Ermann's employment has already brought to the hospital's employees and local physicians. Mr. Bryan stated, "He is an excellent organizer, team builder, and communicator. Mr. Ermann and his family look forward to establishing themselves as an important part of our community. His wife enjoys doing a lot of community volunteer work, especially with schools." Mr. Keeling added, "I believe Mr. Ermann's commitment to service and quality excellence will provide the foundation we need for sustainable growth of the hospital."
Mr. Ermann stated, "I look forward to the challenge and opportunity to address the many needs of Memorial Hospital. With the dedication and strong desire for improvement of the hospital I see in the Board of Trustees, the hospital employees, and medical staff, I look forward to meeting the challenges we will face in providing the best of quality and services to the people of Texas County while building sustainable growth together. My wife, Dayna, along with our 9 year old daughter and I are very anxious to get there and be a vital part of our new community and the building of our dreams for the future of Memorial Hospital and the people of Texas County."
The Board of Trustees is anxious for the arrival of Mr. Ermann and looks forward to the revitalization and growth of our hospital.