Semi VS. Car Accident Tuesday Morning
Joe Denoyer - June 16, 2020 2:58 pm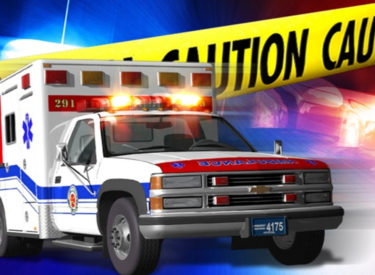 On Tuesday, June 16, 2020 at approx.. 8:27am, The Seward County Sheriff Office along with EMS and Liberal Police personnel were dispatched to the intersection of Hwy 83 and N. Kansas Ave for a Semi vs passenger car accident.
Upon arrival the Deputies found that, Rolando Ha-Juarez from Liberal, driving a 2008 Nissan, ATL, was on N. Kansas Ave preparing to make a left turn to go North onto Hwy 83 when he failed to yield the right a way when making the turn.
Manuel Borunda-Chacon from Spearman, Texas driving a 2008 Peterbilt Semi, south bound on Hwy 83, attempted to make an avoidance maneuver but stuck the front drivers side area of the 2008 Nissan. Both vehicles came to rest in the East ditch of Hwy 83.
Rolando was transported to Southwest medical center by Seward County EMS for Shoulder pain. Manuel was not injured. All subjects were wearing their seatbelts.
Rolando received Notice to Appears for No DL and Failure to yield. Manuel received an NTA for No DL also. All State towing took both vehicles away due to the damage of vehicles.