No WAC Points or Medalists for LHS Against Great Bend
Brock Kappelmann - January 23, 2019 7:19 am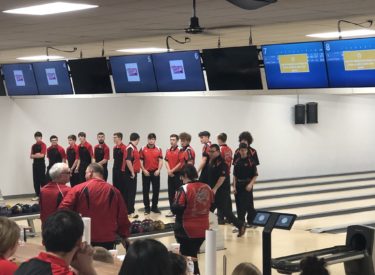 Liberal bowling hosted Great Bend Tuesday at Billy's Ayr Lanes.
JV Boys took 7 WAC pts. Dammion Brown took gold, James Hammel took bronze.
JV Girls took 0 WAC pts. Malayna Thomas took Bronze.
Varsity boys and girls both took 0 WAC pts, and none medaled this time.
The Redskins bowl Saturday at North Rock Lanes at the Great Plains Bowling Invitational.