#6 Butler Sweeps Seward Softball
Brock Kappelmann - April 27, 2022 6:31 am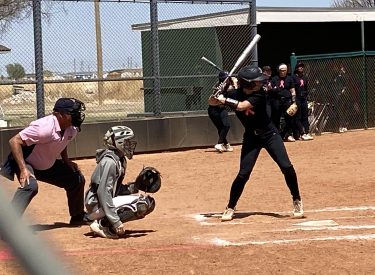 Playing in their next to last home double header, the Seward softball team ran into the #6 ranked Butler Grizzlies Tuesday afternoon at French Family Field in Liberal.  Butler won 9-1 and 16-5.
In game one, Butler scored two in the first, one in the second, two in the fourth, and four in the fifth.  Seward scored a run in the fifth but Butler won the game in the eight after five run rule.  Seward pitching walked six in the loss.  The Grizzlies out-hit the Saints 7-5.
In game two, the Grizzlies wasted little time in taking hold of the game with seven in the first, three in the second, and six in the third to lead 16-0.  Seward committed four errors.  Maddy Pack and Macy Cesa-Spearman homered in the loss.
Seward falls to 23-21 overall and 14-14 in the Jayhawk West.  Butler is 36-2 overall and 24-2 in the Jayhawk.  Seward hosts Hutchinson Wednesday at 2pm for their final home games of the season.