4th Of July Festivites In Liberal
KSCB News - July 4, 2011 9:14 am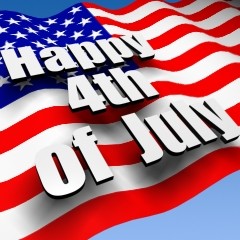 The Liberal Bee Jays and Seward County Community College/Area Technical School welcomes everyone to come out to Brent Gould Field and enjoy all of the activities that will still be happening prior to and during the 7:00 PM Jayhawk League game against the Dodge City A's. So gather up your family and come enjoy the following 4th of July activities on Monday:
· First Southern Baptist Church will be hosting a picnic at Brent Gould Field on the campus of SCCC/ATS from 3:00 PM – 6:00 PM. They will have hot dogs, snow cones, water and bounce houses. (All activities and food will be free of charge)
· Whirlwind Career Counseling Center for Veterans is hosting and honoring families of deployed soldiers all weekend. They will close those weekend activities by honoring and recognizing those families of deployed soldiers at the Bee Jay game.
· The Liberal Bee Jays will host the Dodge City A's with the first pitch at 7:00 PM. Pizza Hut and The Community Bank are the buyout sponsors (admission to the game is free) and there will be plenty of prizes given away during the game, as well as Sunflower Bank's money dig for the kids.