36 Pounds Of Marijuana Seized In Traffic Stop
KSCB News - December 25, 2012 3:06 pm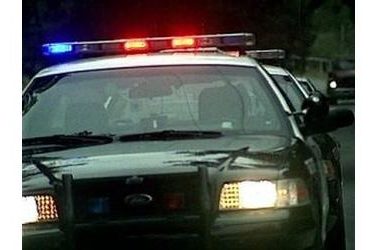 Two men were arrested Dec. 17 in Goodwell for trafficking marijuana after being pulled over for a speeding violation that afternoon on Highway 54 and Eagle Blvd.
The driver of the green Pontiac Grand Prix with Michigan license plates, 42-year-old Demetrius Lamont Williams, and passenger, 23-year-old Sergio Markese Collins, were taken into custody after Texas County Sheriff's Deputy Len Halliburton discovered illegal narcotics being transported.
Halliburton detected an odor of burnt marijuana emitting from the vehicle, according to the affidavit.
Deputy Heath Heston was asked to run his K-9 on the vehicle after Williams and Collins denied the Deputy permission to search the vehicle after he issued a warning for the speeding violation. The K-9 alerted on the vehicle and Halliburton found a black duffle bag and blue suitcase in the trunk, each containing a bundle of what turned out to be a total of 36.3 pounds of marijuana.
When interviewed, Williams stated that he was paid $700 by Collins to drive Collins to Albuquerque.
According to the affidavit, "Williams stated that he knew some type of drugs were in the vehicle and he thought it was marijuana because they smoked some of it."
He stated that the two suitcases were not his and he was just allowing Collins to transport the narcotics.
Collins was interviewed by Agent Timothy Landess and claims to have had no knowledge of the marijuana in the vehicle and that it belonged to Williams.
Bond is set in the amount of $100,000 for each man.