3 Suspects In Bombing Plot Make First Appearence
Joe Denoyer - October 17, 2016 1:15 pm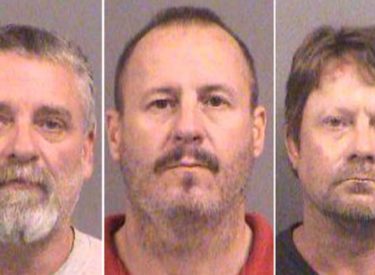 Three men accused of plotting to attack Somali immigrants in western Kansas have appeared in court and been appointed lawyers.
Magistrate Judge Gwynne Birzer on Monday ordered Curtis Wayne Allen, Patrick Eugene Stein and Gavin Wayne Wright to remain in custody after federal prosecutor Anthony Mattivi said they pose a danger to the community. Birzer scheduled detention hearings for Stein and Wright for Friday and for Allen next Monday.
Prosecutors allege that the men are members of a small militia group calling itself "the Crusaders," whose members espouse sovereign citizen, anti-government, anti-Muslim and anti-immigrant extremist beliefs. They allege the men planned to detonate truck bombs around a small Garden City apartment complex where about 120 Somalis live and that they had discussed attacking area churches that helped settle the refugees and get them jobs.
The trio is charged in a criminal complaint that was unsealed Friday with conspiring to use a weapon of mass destruction. Their attorneys declined to comment after the brief hearing in Wichita.