#3 Saints Lose to #1 Tyler but Sail Past Jacksonville
Brock Kappelmann - March 6, 2019 7:11 am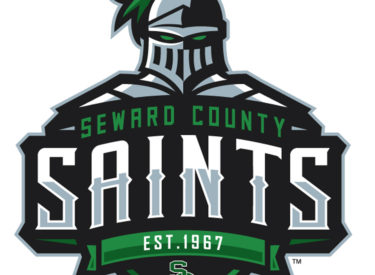 Phillip Lee
MIDLOTHIAN, Texas – The No. 3 Seward County Community College men's tennis team lost to top-ranked Tyler Junior College, 7-2, on Friday. The Saints fell to 1-3 on the season.
In singles competition, No. 6 Carlos Izurieta posted the lone victory for the Saints with a 6-3, 6-2 win over Carlos Matarredona. No. 1 Nick Rousset fell to Marcus Walters, 1-6, 3-6, No. 2 Hugo Lobo suffered a loss to Luke Simkiss, 3-6, 5-7 and No. 3 Gabe Nery was defeated by Alex Parker 0-6, 4-6. No. 4 Sander Jans took the first set against Lourenco Gasperini, but dropped the second set and the tiebreaker for the loss, 6-3, 1-6, 12-14. No. 5 Francisco Vargas was knocked off by Matthew Beecher, 3-6, 2-6.
The Saints picked up their other team point when No. 3 doubles Izurieta and Vargas beat Matarredona and Beecher, 9-8 (7-5). Top doubles team Nery and Jans lost to Walters and Parker, 3-8, and No. 2 Rousset and Lobo lost a close one to Simkiss and Gasperini, 8-9 (2-7).
MIDLOTHIAN, Texas – The third-ranked Seward County Community College men's tennis team got back on the winning track with a 9-0 triumph over Jacksonville College (Texas) on Friday. The Saints improved to 2-3.
After losing to top-ranked Tyler Junior College earlier in the day, Seward decided to rest players and give others some game experience. The Saints bounced back in impressive fashion against the Jaguars.
It was a clean sweep on the singles side for the Saints. Gabe Nery moved into the top slot and beat David Andres Rojas Garavito, 6-2, 6-2. No. 2 Sander Jans downed Andre Luiz De Melo Guedes, 6-0, 6-0 and No. 3 Carlos Izurieta defeated Juan Sebastian Ramirez, 6-0, 6-1. Alex Mesquida cruised past Samuel Ghigiarelli, 6-1, 6-0, Edgar Fougerit knocked off Daniel Teran, 6-0, 6-3 and Frank Soulerot posted a win over David Luera, 6-0, 6-0.
Doubles was no different as Nery and Jans beat Garavito and Ramirez, 8-1, Lobo and Fougerit defeated Ghigiarelli and Guedes, 8-3, and Francisco Vargas and Izurieta Abraham handled Silva and Luera, 8-0.
The Saints will next play in the Pensacola Invitational from March 9 – 11.