2nd KU Athletics Official To Enter Plea In Ticket Scandal
KSCB News - July 15, 2010 12:00 am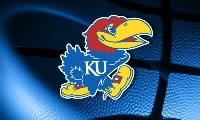 The second former University of Kansas athletics official charged in an alleged $1 million ticket scalping scandal is set to appear in court, a day after a colleague pleaded guilty for his role in the scam.
Brandon Simmons is the university's former assistant athletic director for sales and marketing.
Simmons was scheduled to enter a plea Thursday in U.S. District Court in Wichita to one count of misprision of a felony. He is charged with knowing about the scheme, but not alerting authorities.
Former assistant director of ticket operations Jason Jeffries pleaded guilty on Wednesday to the same charge. His sentencing was set for Sept. 29.